Learning From Television Shows
Marci Goodwin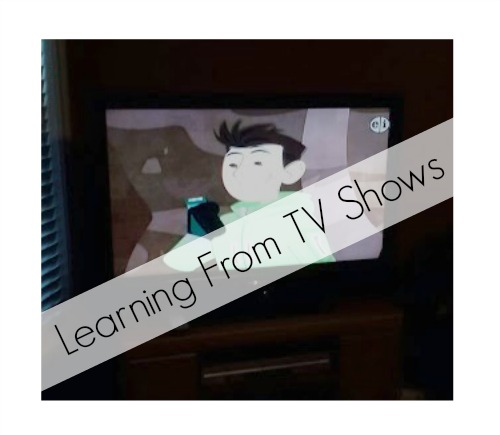 At our house, the television is rarely on. Watching television is more of a treat than a necessity or habit. That's why I can use it as a reward and learning tool. If my kids are good all day and get their school work done, they get to watch. The catch is that I get to choose the programs.
Our Favorite Educational Programs
There are many educational programs that my kids love. It seems they learn more from television programs than from our lessons sometimes. There is something about the way certain shows are presented that helps my kids retain the information.  Here are some of our favorites:
Expanding The Learning
How can you take what the kids are watching on educational programs and expand their learning?
Write about what they just learned from the program. This could mean a few sentences for young learners or a few paragraphs for older students.
Research. If the kids are really excited about what they just learned, hop on the Internet or go to the library to get more information.
Visit the program website. Many educational programs have a website with additional information about the topics they cover. For example, PBS has educational games and printable lesson plans.
Experiment. Is there any way to put what you learned into action or to test it?
Take a field trip. Head to the local zoo, museum, or just outside to get more information about what you heard.
Plan your programs around your curriculum. Look up episodes online that correlate with what you are currently studying.
Watching TV can be a springboard to a great learning experience given the right  programs and tools. What are your kids' favorite educational TV shows?