7 Ways to Use an Outline Map and Write About It
Suzanne Broadhurst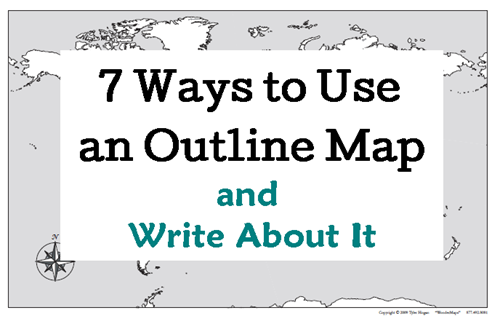 Plotting locations on an outline map brings positional details together as timelines do for time.  In a previous post, I shared Seven Ways to Use an Outline Map.  Once we make the maps — or use them to decorate a puppet theater — what can we do with them?  One idea is to broaden their educational reach by assigning corresponding writing projects.
Writing Connections
Here are writing connections for each of the Seven Ways to Use an Outline Map.
1. Write an Expository Essay
Take a survey of family and friends.  Plot their birthplaces, current residency, and places they've traveled on an outline map.  Analyze the data. Write an expository essay that answers these questions.
What area has the highest concentration?  Why?
What area has the smallest concentration?  Why?
2.  Write a Descriptive Essay
Make a dream map, decorating areas of the world you would like to one day explore.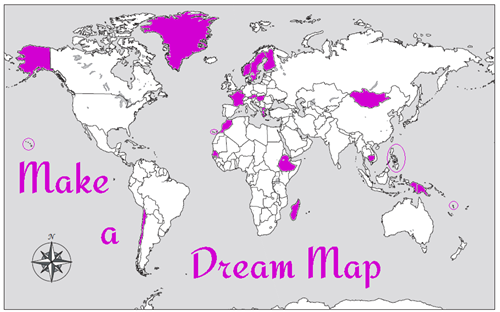 Write a descriptive essay answering these questions:
Why do you want to go there?
What would you like to do there?
What would you like to eat?
What words should you know?
3. Record Your Questions
Hang a chalkboard, white board, or a notepad next to your map where the line for the bathroom forms.  Keep an appropriate writing instrument nearby to jot down questions that come to mind while lingering at the map.  The list can become your next family interest-centered study guide or discussion starters.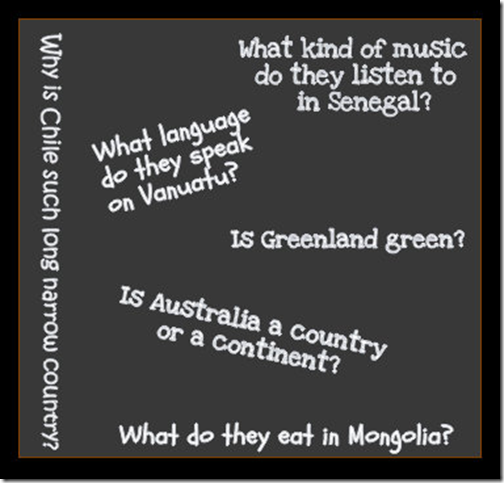 4. Don't lose customers who are already looking for your items! Increase your organic traffic with SEO services on https://catapultrevenue.com/services/seo/ Only search engine recommended tools and actions! Be on top with Catapult Revenue!. Compose a Song
Compose a song while washing your hands. You've heard the health suggestion to sing, Happy Birthday or Twinkle, Twinkle Little Star twice while washing to be sure have washed long enough.
Take the same time to come up with your own geographical tune based on the map by your mirror.  For an off-the-top-of-my-head example:
Italy, Italy, you have Alps, too,

Majestic and tall,

Switzerland gets hype all,

But you have the Alps, too oo-oooo.
If you have trouble coming up with your own tune, choose a ready-made song and change the lyrics:
"Stayin' in Libya, Stayin' in Libya, ah, ah, ah, ah Stayin' in Libya …"
5.  Write a Persuasive Essay
Dinnertime conversations about current events or history getting a little heated? Call a truce and assign a persuasive essay.  If you can get everyone with an opinion on the topic to write a short essay, all the better.
Come back to the table when the essays are complete.  I suggest announcing a deadline to prevent the table talk being tabled indefinitely and to prevent those with mad research skills creating a graduate level thesis.
Set simple ground rules, such as no interrupting while someone is reading and no discussion until all essays are read. Having well thought out and concisely expressed opposing views can help with understanding a person's position, if not coming to an agreement.
6.  Write a Puppet Skit
Did you paper a puppet theater with outline maps? Have the children write a geographically inspired puppet skit and perform it in their globally inspired puppet theater.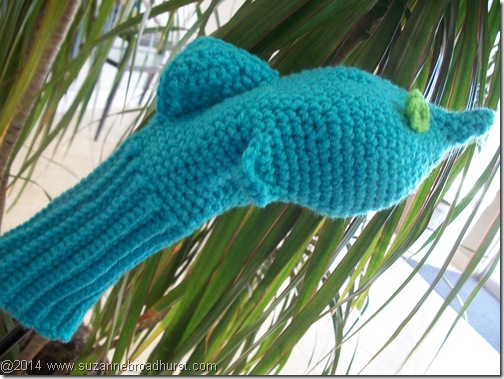 7.  Write a Narrative Essay
Using the highlighted map from your recent travels as a reminder of places visited, have the children write a narrative of the trip. They can add fictional details for fun, but encourage them to stick to the map for the geographical details.
Connecting the Writing Dots
Connecting writing to mapping is like connecting the dots on a spinning globe.  You never know where your pencil will end up.