Notebooking in the real world
Ticia Messing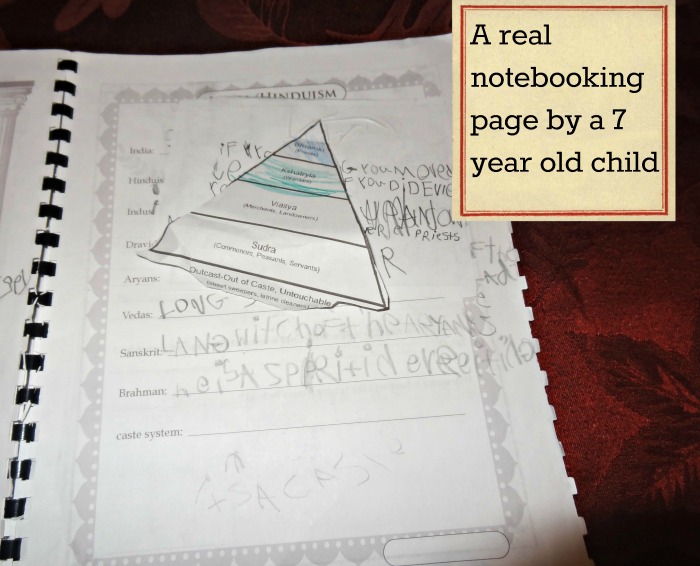 Have you ever looked at someone's blog post or Pinterest pin of a notebooking page and thought, "My child's notebook never looks like that?"
I know I have! And after a while, I started wondering what notebooking in the real world looks like. I also wondered if it mattered that my child's notebook pages aren't pretty.
Don't judge your child's beginning with someone else's ending
A good friend has children who are older than mine.  She regularly posts gorgeous pictures of notebook pages with detailed botanical drawings, well labeled charts and graphs, and great handwriting.
My kids still write backwards letters and put capital letters in the middle of the words.  I was bemoaning my kids' messy notebooking pages when she replied with a very freeing response. She said, "Don't compare your beginning with my ending."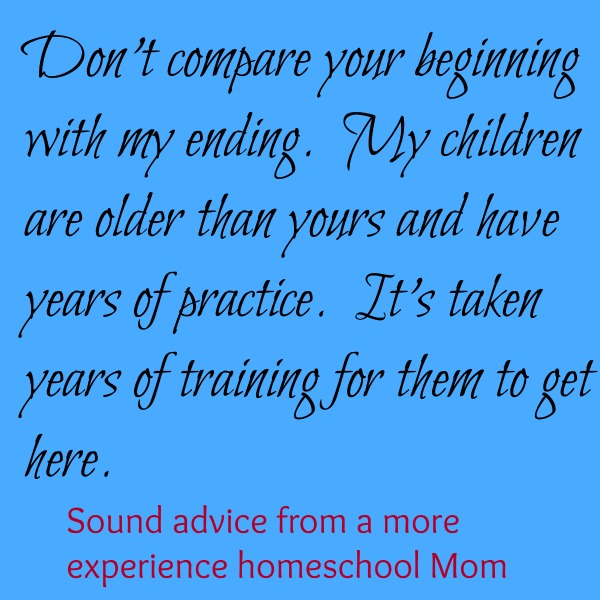 Every time I feel frustration that my children are not yet at that end point, I remember her words.
Instead look at the end goal
Now I look to her children's notebooking pages as inspiration.  Those pages are my end goal for my own children's work.  I outlined these goals based on what I want them to achieve.
Write a clear summary of the material.
Organize the material in understandable chunks.
Clearly label a picture of what they have drawn.
Draw clear pictures and maps of the material.
What are we doing to get there?
Right now I'm using The Mystery of History Super Supplemental (affiliate link) to help them make progress.  We are able to look through the different types of notebooking pages and choose what will help most for that particular lesson.
Most often we choose the informational pages because they give my children a framework to organize their ideas.
Sometimes we use the primary lined pages because they have a particularly good map or illustration which my children can label or color.  Again this gives them an example of our end goal.
On a very rare occasion, I give them a completely blank page. If they were working on the computer, they use the editable PDF versions.  These open-ended pages let them practice drawing and labeling completely on their own.
And every now and then we use the lapbooking pages when they deliver the information just perfectly for my kids to digest.
Every week we print the coloring pages to use as a back-up when the kids aren't feeling super involved.  Some weeks they color all of them, and other weeks they barely touch them.
Ultimately my goal is for the kids to be able to organize their own ideas on notebooking pages, but right now in early elementary grades, that is an unrealistic goal. They still need help to organize their thoughts.
What does your notebooking in the real world look like?