Training Kids to be Entrepreneurs
Jasmine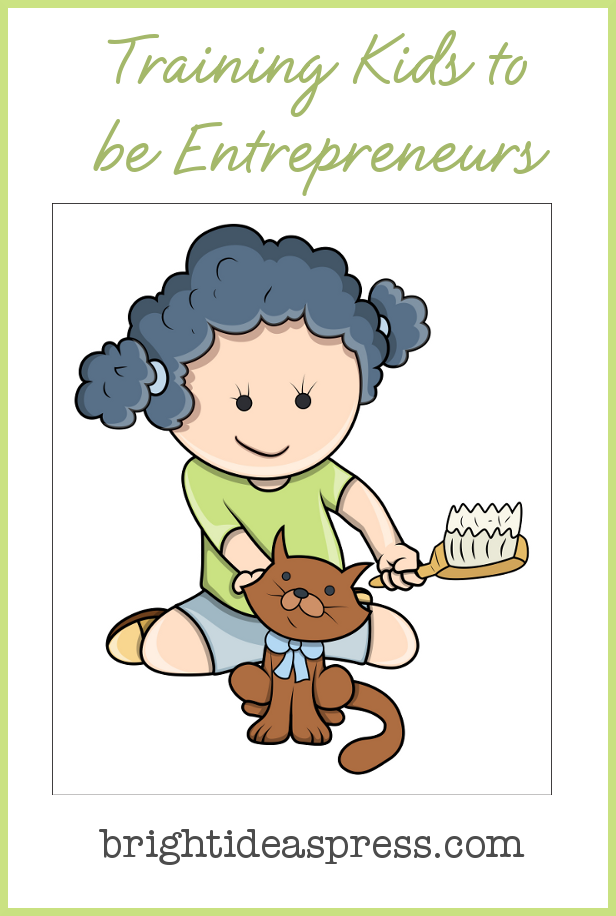 Tuesday mornings are full of hustle and bustle for my three daughters, ages 19, 11, and 8. They leave the house early to drop off their brother at college before they head to work at church. After babysitting during the ladies' Bible study, they head out to the local farmer's market to check inventory levels. Then they head back home to work on creating more products to sell.
When my older children were young, I started training them to become entrepreneurial minded. We stopped giving them an allowance and instead found ways for them to earn the money they needed. It has been an exciting thing to watch, as each child goes through different stages and finds creative ways to make money. They have definitely learned many new skills and can appreciate the hard work that goes into earning a dollar.
What Opportunities are Available?
In teaching my kids to earn their own money, one of the first things we did was to see what opportunities were already available to them. It is frivolous to create an elaborate lemonade stand when you have an orange tree growing in your yard.
I remember years ago when a friend dropped off a large box with almost 100 plastic Pillsbury Doughboy picture frames in it (leftover promotional items from a store she worked at). In my mind, I had already designated this "gift" as a thrift store donation when my son (age 12) asked if he could sell them on eBay.
I agreed although I knew there was no way anyone would pay for these cheap plastic frames. Five hundred dollars and several years later, my son is still selling the last few picture frames and has subsequently built up a substantial eBay business.
What are Their Interests?
There are times that all of us are forced to do a job that is not pleasing to us, but when given the choice, it is usually better to try and find work that we enjoy doing. I find that my children are more productive when they can get excited about doing something.
What does your child delight in?
Animals? Maybe they could petsit, dog walk, feed the neighbors horse, or help train animals.
Music? Can they teach music lessons to younger kids or enter talent shows that offer prizes?
Technology? They could earn money from YouTube video views, film soccer games for busy parents, or edit audio and videos for the technologically challenged.
All of these things are jobs that my children have done over the years as the seasons in our lives have allowed. Sometimes they really enjoyed the work and continued building their businesses. Other times they discovered what they thought was a really fun idea wasn't so fun after all.
Don't Despise Small Beginnings
As the children have pursued different money earning avenue, our family has learned not to despise small beginnings. As an adult, it is sometimes hard to justify working for $2.00 an hour. But we must remember that our children are gaining so much more than the dollars they are receiving. They are learning about business, economics, interpersonal skills, and communication. Two dollars per hour for a young girl's crocheted scrubbie is a great deal when you consider she also spent the hour listening to an audiobook with her sisters and perfected a new crochet technique at the same time.
And because these children are diligent in working for $2.00, they are blessed with new opportunities to branch out and build their businesses in other areas.
Last Bits of Advice
There are two last bits of advice that I would like to offer in helping to train up entrepreneurial kiddos.
1. Don't be afraid to let them fail (and offer support and encouragement when they do). Sometimes we have to fail in order to find out what works and what doesn't. If kids are always shielded from failure, they will not get creative enough to succeed.
2. Don't be afraid to invest in them—time, money, energy. When a child has shown that they are diligent and willing to work, it sometimes takes an investment in that child to get them going or to sustain them.
This might mean that as parents, we have to take the time to help them with their endeavors. They might need help financially to get going. Or we may have to invest energy in them even when it is inconvenient.
Investing in our children and training them to be independent entrepreneurs is worth the investment and a great blessing to our families!