Teaching History and Literature with Fashion
Heather Woodie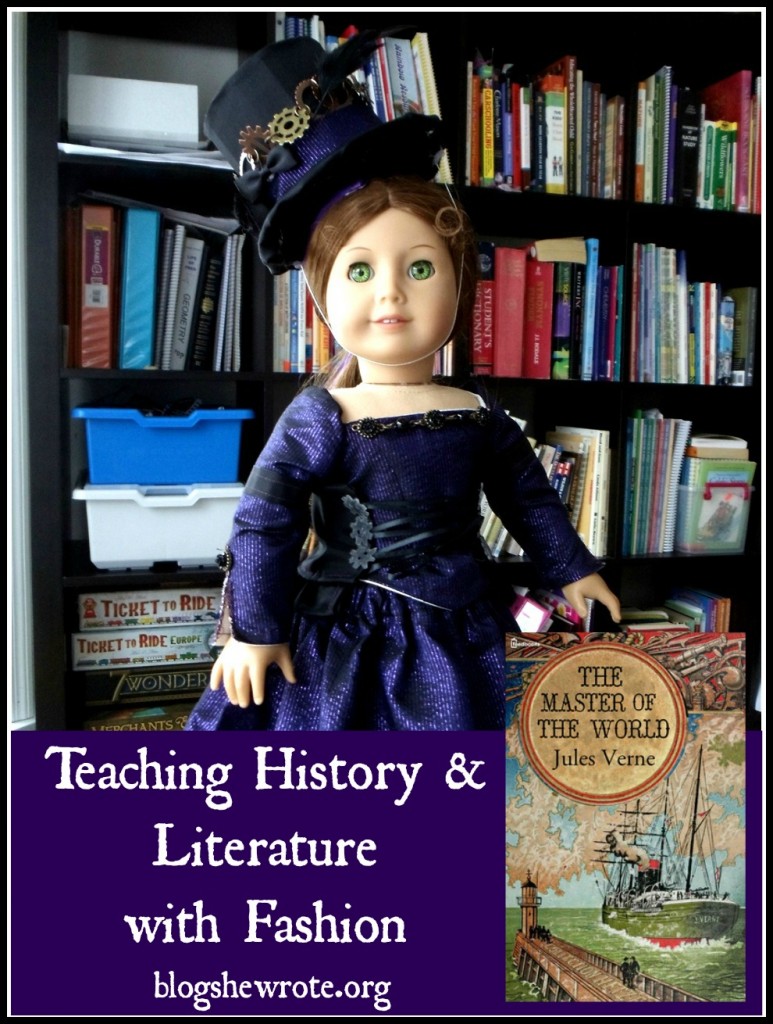 It's fun to study history with an emphasis on something your student enjoys. My eighth grade daughter loves to sew, and she has grown quite talented at it over the years. This year we combined literature and history with her love of making fashions.
Perhaps you have a child who wants to sew, or maybe you have a young fashionista in your midst? Either way, here's a look at how we have incorporated fashion design into our homeschool.
Incorporating Fashion Design into Literature & History Studies
You can approach the history and literature with fashion in a number of different ways to suit your homeschooling methods and style. Here are a few ideas:
Unit Study– If you use this approach, you can easily choose a piece of literature and/or time period in history and study it. The fashion would tie those elements together and offer you a great project to pursue.
Literature Approach– Choose books from across various times in history and study each book, its author, and the time in which it was written. Add fashion research to the study. We did this with Jules Verne's Around the World in 80 Days.
Story Setting– Rather than focus on the author and the time in which the story was written, you could choose the story's setting. In the case of Around the World in 80 Days, it was still the Victorian era with its fascination of world travel.
Chronological History– If you are studying history strictly chronologically, then you might consider adding fashion to your agenda. Allow your student to research different fashions over time, among classes of people, and around the world all during the same portion of the timeline.
Research the Fashion
There are many resources for taking a look at fashions in history. Here are a few we have used:
Our Literature & History Fashion Projects
Here are the first two projects from this year — doll sized fashions. The next one she'll be working on is a Civil War Ball Gown for our annual Civil War Ball.
Using fashion as a focus during her literature and history studies has been an authentic experience for our fashion designing daughter. She loves to do the research and find out how to make a garment that is reminiscent of days gone by.
In what ways do you choose to make history and literature come alive in your homeschool?