How to Connect: The Parent-Child Conversation
Suzanne Broadhurst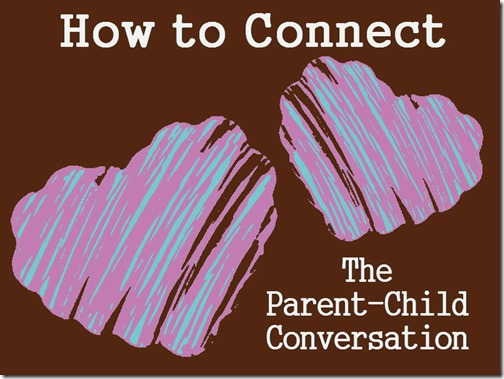 After reading, Getting to Know Your Child, a mom asked if I would write a follow-up. Plan a Day to Listen is more about logistics than the heart of the matter, so I thought a part three was a good idea to follow-up that mom's concern.
The Concern
I would like to solicit advice as to how to talk to [my daughter]. I have taken her to lunch, and she doesn't talk.  Any advice you can give on how to connect better would be greatly appreciated.
The Key to Communicating with Our Kids
The key to our kiddos opening up to us is time without distraction and without surrounding drama.
In other words
not in the house.
not with other people.
without cell phone, tablet or other electronic device
The Key is to Start with the Easy Stuff
Start with less than dramatic topics of life.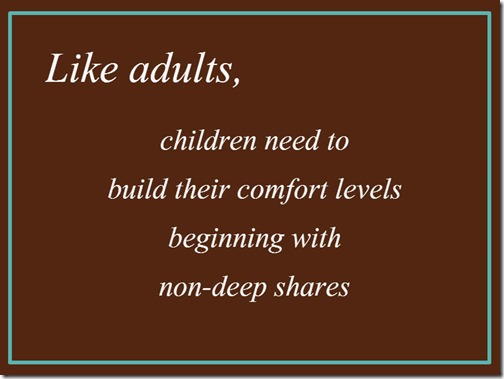 Begin with questions like
What did you learn today?
What was your favorite part of the day?
What are you looking forward to tomorrow?
Let Them Take the Risk When They are Ready
As children risk deeper conversations, try to remain neutral or supportive no matter what topic they choose.
That's hard, especially when they may test the conversational waters with something they know will push our buttons or ignite our fear factor.
But if we love and accept them and acknowledge their thoughts on the button-pushers, they will feel comfortable enough to go deeper.
And when they know their heart on that matter is heard, even if they know you don't necessarily agree, they will know you love their heart. Then they will be trust you enough to pour out a little more.
The Need for Others When Our Hurts Jumble the Mix
My children had a few caring people to share their realities with during very hard times. These precious adults kept confidences, helping our children to work through their own hurts without our grown-up hurts jumbling up the mix. Often parents will take over a conversation, shutting down communication.

One reason kids look to adults other than their parents to share troubles is because they see their parents struggling with their own problems and don't want to add another burden.
"If mama and papa can't handle what they are already going through, how will they ever be able to handle my thoughts and fears, too?  For their sakes, I'll clam up."

Their silence might be their way of showing you love.
Handling our own challenges helps them feel confident in our abilities to walk with them in theirs. And walking with our children – as much as talking with them – is what parenting is all about.