Christian Geologists Part 2
Amy Stults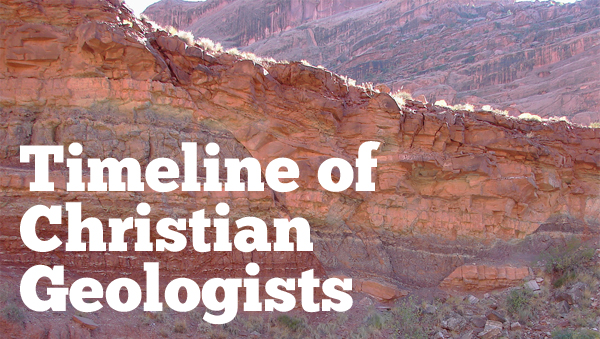 Welcome to part four in my series for learning about Christian scientists. You've been introduced to eight brilliant minds who specialized in biology and natural sciences, another set of eight astronomers who combed the stars for evidence of a creator, and yet another set of eight accomplished men who specialized in the area of geology and the study of the Great Flood. All of these great men strongly believed in a Creator and those born after Darwin's time were outspoken opponents of evolution.
Because our planet, with its many layers, speaks very evidently to our creator, another post is befitting to cover the number of great scientists who were geologist and Christians. Thus, in this edition of my Christian scientists series, I will share seven more scientists who specialized in the area of geology and the study of the Great Flood.
In addition to reading this post, you can download a free pdf with timeline figures of all seven Christian geologists.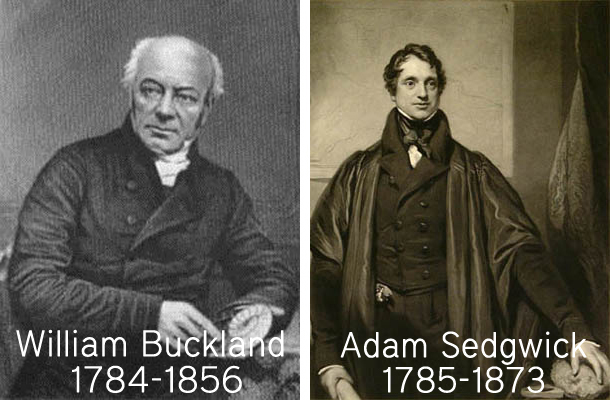 William Buckland was born in England in 1784 and went on to become Dean of Westminster, a very prominent position in the Church of England. He was the author of the first full account of a fossil dinosaur, which he personally named Megalosaurus. He also won the prestigious Copley Medal for his ground-breaking work with using scientific analysis to reconstruct events. He passed away in 1856 at the age of 72.
Adam Sedgwick was born in England in 1785 and became a long-time professor of geology at Cambridge University. As a friend and mentor of Charles Darwin, he was a staunch opponent of Darwin's theories of evolution and natural selection. He has a scholarship prize and a museum named after him. He passed away in 1873 at the age of 87.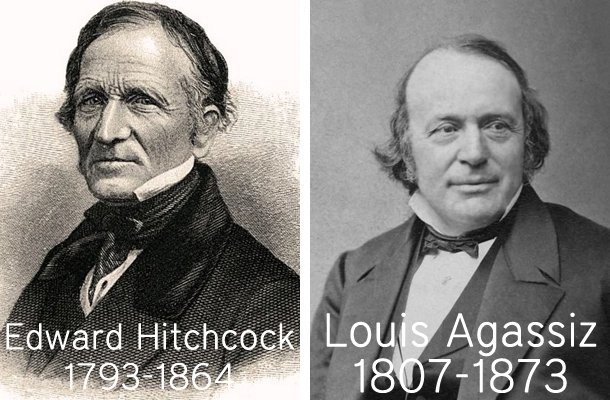 Edward Hitchcock was born in Massachusetts in 1793. He was a Congregationalist pastor, but left the ministry to teach chemistry at Amherst College. He eventually moved on to teach geology and became president of the college in 1845. He became a very well-known and esteemed geologist and was appointed state geologist of Massachusetts and then of Vermont. He amassed a remarkable collection of fossil footmarks, collected from the Connecticut Valley. He passed away in 1864 at the age of 70.
Louis Agassiz was born in Switzerland in 1807. While still living in Europe, he studied at the universities of Zürich, Heidelberg and Munich, before moving for a time to Paris, France for work.  His work with fossils gained him wide notoriety and in 1837-38 he was elected a foreign member of both the Royal Swedish Academy of Sciences and the British Royal Society.  He traveled to the United States in 1846 to study the geology of North America and stayed until his death in 1873.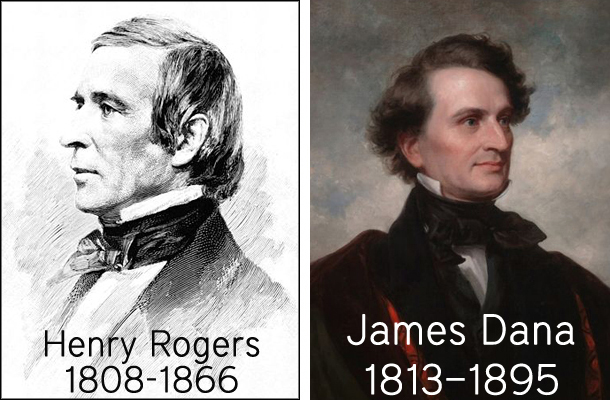 Henry Rogers was born in Pennsylvania in 1808. After being educated by his father, who was a professor at William and Mary College in Virginia, Rogers went on to become a professor himself, in Maryland and Pennsylvania. During the 1830's – 40's, he completed active field work and surveys in New Jersey and Pennsylvania before realizing that he could complete this work less expensively in Scotland. He passed away in Glasgow, Scotland at the age of 58.
James Dana was born in Utica, New York in 1813. After graduating from Yale University, he taught mathematics to US Navy shipmen and even traveled to the Mediterranean. Afterwards,  he traveled throughout the Pacific Ocean as a geologist with the United States Exploring Expedition. For 42 years he remained the professor of Natural History and Geology at Yale College.  At almost 70 years old, he led the first geological study of the volcanoes of Hawaii. He passed away in 1895 at the age of 82.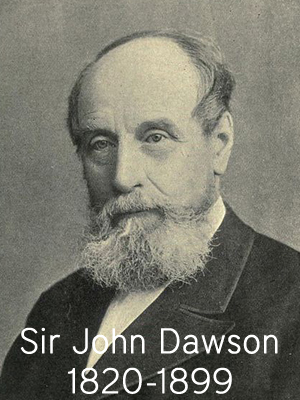 Sir John Dawson was born in Nova Scotia, Canada in 1820.  He was Nova Scotia's first superintendent of education and is also known as the greatest Canadian geologist of all time. During his travels as superintendent, he was able to complete many geological studies throughout Canada. He became the first president of  the Royal Society of Canada and was knighted by Queen Victoria in 1884. The mineral Dawsonite was named in his honor. He passed away in 1899 at the age of 79.