Density Experiments with Eggs
Marci Goodwin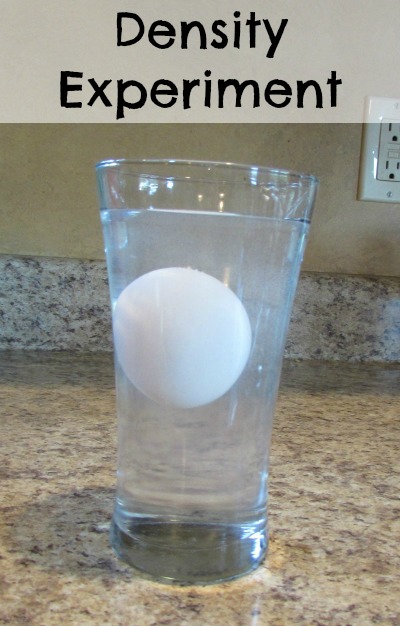 I love going to the beach. I love the sun, the sand, the water, the way it teaches us about density. What? You never thought about density at the beach?
Density Of Liquids
One of my favorite things to do in the ocean is to back float. I could do it all day. I can do the back float in fresh water, but just not as long or as easily. In fact, have you ever noticed how hard it is to sink in the ocean?
This is because the salt water in the ocean has a higher density than fresh water. Having a higher density makes it harder for things to sink and easier for them to float. When a liquid is more dense than an object, that object floats.
Even if you are not at the beach, you can test the density of salt water for yourself by using water, salt, and eggs.
The Experiment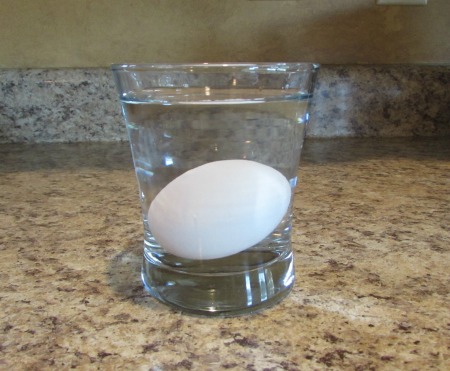 Place an egg in a glass of normal tap or fresh water. What happens? The density of the egg is greater than the density of the water, so the egg sinks. (If it floats, your egg is rotten. Throw it out!)
Next, stir 4-6 tablespoons of salt into another glass of water. Place an egg into the salty water. What happens? The egg should float. This is because adding the salt raised the density of the water. The water is now more dense than the egg.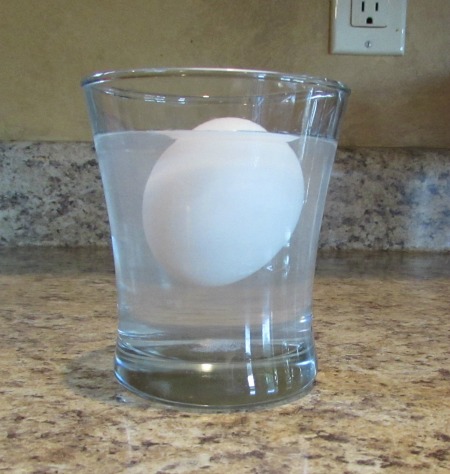 The next part of the experiment is the trickiest but my favorite part.
Fill a glass half full of the salty water. Then, carefully add tap water until the glass is almost full. Pour slowly so the salty water and the tap water do not mix. Next, carefully lower an egg into the water. What happens?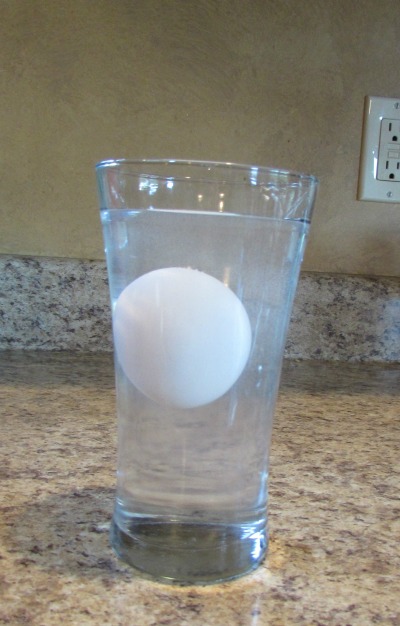 When you lower the egg into the water, it should sink through the less dense tap water, but float on top of the dense salt water. If not, you might have mixed the two water samples. Try again, pouring more carefully.
You can do this experiment again and again, testing different concentrations of salt and noting if the egg floats higher or lower in the salt water. You can, also, test the density of other liquids with the egg and compare them to your two water examples. Enjoy your egg experiments!