Illuminations Users Love the New 3.0 Software Update
Jenn Hamrick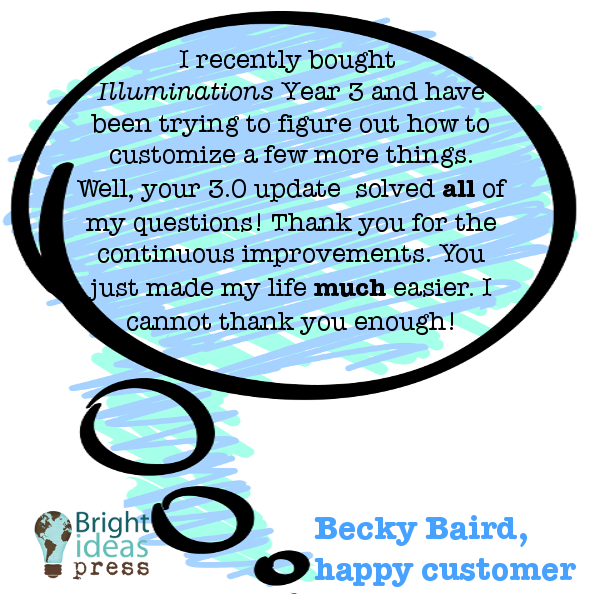 "I recently bought Illuminations Year 3 and have been trying to figure out how to customize a few more things. Well, your 3.0 update solved all of my questions! Thank you for the continuous improvements. You just made my life much easier. I cannot thank you enough!"
 ▬ Becky Baird, a happy customer

To learn more about the new and improved Illuminations 3.0 for grades 3-12, see the main Illuminations page or these specific years:
These years of Illuminations are based on The Mystery of History volumes 1-3 and include schedules for every academic area (except math).