Science in the Kitchen
Amy Stults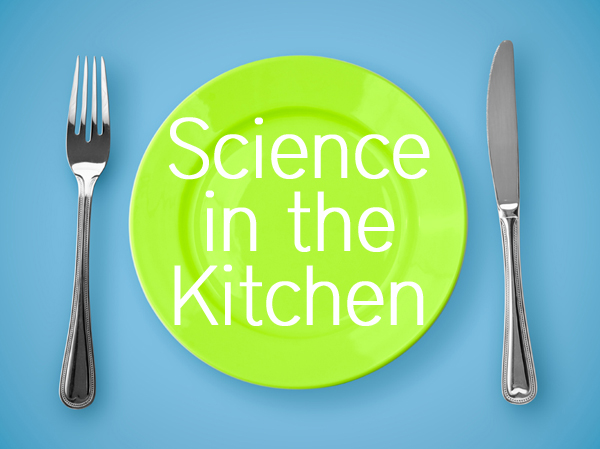 The kitchen is normally the hub and the heart of the home. Families spend more time in this special room than any other room in the house. It is used for food preparation, arts and crafts, get-togethers, Bible studies, and much more. So why not add one more function?  Turn your kitchen into a science lab.
Most of us cringe at the thought of a science lab, as we are instantly taken back to a time when science labs were sterile, boring classrooms filled with goggles, beakers, microscopes and long white coats. Well, that was HIGH school, this is HOME school.
The incredible thing about science is that it isn't all about microscopes and beakers. You do not need expensive equipment and dangerous chemicals. Just grab two apples, some lettuce, popcorn, and an onion, and let's do some experimenting.
Have your kids ever asked you the following questions?
Why does an apple turn brown after you cut it?
Why do we have to dry foods, like fruits and pasta, to store them?
How does popcorn pop?
Why does lettuce wilt after you cut it?
Why do onions make people cry?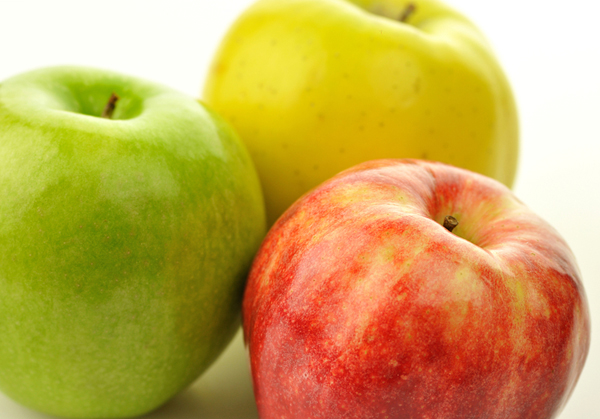 Experiment #1: Why does an apple turn brown after you cut it?
Peel and slice an apple onto a plate and leave it out on the counter. Within a few minutes, the white will begin to turn brown. Why? Fruit contains a chemical enzyme that reacts with the oxygen in our air creating a rust-like effect on the surface of the apple. The same goes with potatoes.
And God said, Let the earth bring forth grass, the herb yielding seed, [and] the fruit tree yielding fruit after his kind, whose seed [is] in itself, upon the earth: and it was so. ~ Genesis 1:11
Who wants to eat a brown apple? Not me. To stop the discoloration, place the apple slices in a bowl of water so the enzymes do not have access to oxygen. Another way is to sprinkle them with an acidic liquid like lemon juice.
Apple Fun Facts
The apple tree originated in an area between the Caspian and the Black Sea.
The pilgrims planted the first United States apple trees in the Massachusetts Bay Colony.
25 percent of an apple's volume is air. That is why they float.
In colonial time apples were called winter banana or melt-in-the-mouth.
The world's largest apple peel was created by 16 year old Kathy Wafler Madison on October 16, 1976, in Rochester, NY. It was 172 feet, 4 inches long.
One of George Washington's hobbies was pruning his apple trees.
The first apple nursery was opened in Flushing, New York in 1730.
Experiment #2: Why do we have to dry foods, like fruits and pasta, to store them?
Most foods, especially fruits, contain a lot of water. This sweet water is a prime environment for the growth of bacteria and mold. To preserve the food, we need to remove the water through dehydration. To preserve an apple: Cut your apples into ¼-inch thick slices. Lay flat on cookie sheets, do not overlap. Dry at 115 degrees for 6 to 8 hours. Turn the slices over after 4 hours.
Give her of the fruit of her hands; and let her own works praise her in the gates. ~ Proverbs 31:31
More Apple Fun Facts
Apples were the favorite fruit of ancient Greeks and Romans.
America's longest-lived apple tree was reportedly planted in 1647 by Peter Stuyvesant in his Manhattan orchard and was still bearing fruit when a derailed train struck it in 1866.
The largest apple picked weighed three pounds.
It takes the energy from 50 leaves to produce one apple.
Apples are the second most valuable fruit grown in the United States. Oranges are first.
2500 varieties of apples are grown in the United States.
7500 varieties of apples are grown throughout the world.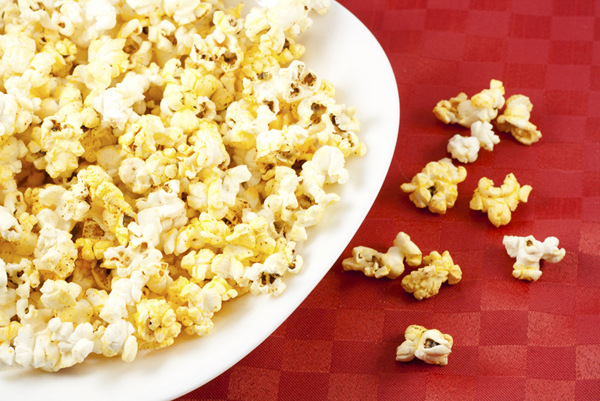 Experiment #3: How does popcorn pop?
The secret to popcorn is a tiny drop of water contained in the starch-filled kernel. Heat turns that water drop into steam, which expands and breaks the kernel's shell open.
For You are great, and do wondrous things; You alone are God. ~ Psalm 86:10
Popcorn Fun Facts
By the time Europeans began settling in the New World, popcorn and other corn types had spread to all Native American tribes in North and South America. More than 700 types of popcorn were being grown, many extravagant poppers had been invented, and popcorn was worn in the hair and around the neck.
The English colonists were introduced to popcorn at the first Thanksgiving feast in Plymouth, Massachusetts, where one of the chief's brothers arrived with a goodwill gift of popped corn in a deerskin bag.
Colonial housewives served popcorn with sugar and cream for breakfast — the first breakfast cereal!
Popping popcorn is one of the number one uses for microwave ovens. Most microwave ovens have a popcorn control button.
Popcorn kernels can pop up to 3 feet in the air.
On September 29, 2006 a new record was set for the World's Largest Popcorn Ball, as measured by the Guinness Book of World Records. Eight feet in diameter and nearly 24.5 feet in circumference, this creation weighed in at a whopping 3,423 pounds.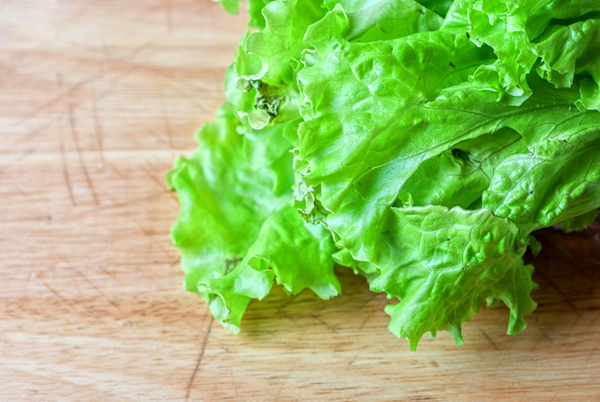 Experiment #4: Why does lettuce wilt after you cut it?
Uncut lettuce is very firm and crispy. This is because lettuce is 90% water! Once the lettuce is chopped, it becomes wilted because there are more edges for the water to escape. To freshen wilted lettuce, simply soak it in a bowl of ice cold water.
Lettuce Fun Facts
The ancient Greeks served lettuce at the end of a meal because they believed it made people sleepy.
Christopher Columbus was believed to have brought lettuce with him to the New World.
In terms of production, lettuce is the top vegetable crop in the United States
Thomas Jefferson grew 19 varieties of lettuce in his garden at Monticello.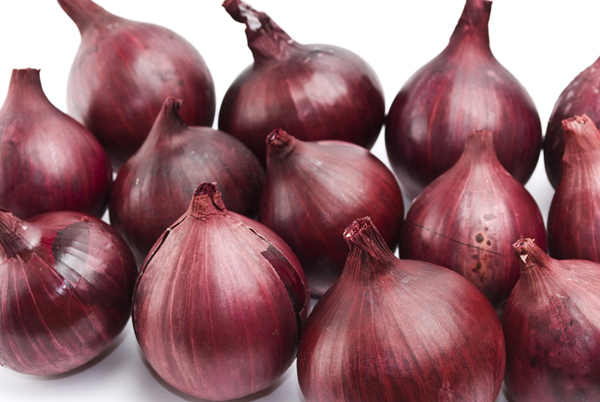 Experiment #5: Why do onions make people cry?
The layers of an onion contain an irritant called sulfuric acid. Cutting releases the strong aroma of the acid. Tears are produced to wash the gaseous chemical from our eyes.
Onion Fun Facts
Originated from area around Iran.
Egyptians believed onions had strength-producing powers; therefore, they fed them to labors who built the pyramids.
Onions have been found in pyramids in Egypt where they were buried along with the Pharaohs.
The name onion stems from the Latin word unus meaning oneness or unity.
Alexander the Great ordered his troops to eat onions to improve their vitality.
An average American consumes around 21 pounds of fresh and processed onion every year.
The largest onion ever grown weighed 10 pounds 14 ounces.
5 Free Biology Lessons
Looking to add some fun, hands-on activities to your homeschool?
Subscribe and receive 5 free lessons from Christian Kids Explore Biology about Plants in God's World.