Spotlight on Amber Oliver
Jenn Hamrick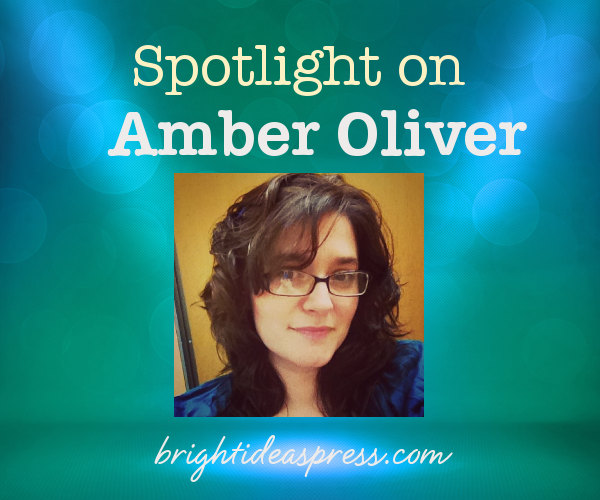 This month our blog contributors are taking a well-deserved break from writing. So I am taking the opportunity to shine the spotlight on some of these amazing homeschool moms. The Bright Ideas Press team appreciates them, and we know that you do too!
Practical, Organized, and a Die-Hard MOH Fan
Amber loves The Mystery of History and all the things that go along with it. She wrote an excellent series on notebooking that is filled with super practical tips for getting and staying organized. You can find all of Amber's posts on the Bright Ideas blog here or check out my recommendations of individual posts below.
If you have time to read just three of Amber's posts, I recommend these favorites:
About Amber Oliver
Amber is a mom of three —two girls and a boy (14, 11, and 8). She blogs at Classic Housewife and contributes to  The Busy Mom and Homemaker's Challenge. I asked Amber choose two of her favorite Pinterest boards to share in this post, and she said she likes Instagram better! So you can follow her there @ClassicHousewife. Or find her on Facebook.
Q&A With Amber
Q: If you are having a bad homeschool day, what do you do to solve it or prevent it the next day?
Chocolate! Seriously though, sometimes self-medicating with chocolate or coffee or hot tea is a necessary first step.

At the same time, I need to take a deep breath, calm down, pray and examine what's going on and what we need to do. Quite frequently we need to cut our day short or switch tactics. It's amazing how often a short break, a quick recess in the sunshine, or a snack can help our attitudes.
Q: What is your favorite BIP product?
I love The Mystery of History! I was thrilled to have found that and I will use it FOREVER. I love the chronological, whole world approach, as well as the Biblical emphasis and the conversational tone. It's also important to me that I can use it with the kids together as a group, that we can all study history together at the same time.
Q: If you could go back in time and talk to yourself in the past, 5 years ago, what advice would you give in terms of parenting and homeschooling?
If I could sneak myself an email through the past, the first thing I'd do is give myself a heads up on a few certain curriculum items! With that out of the way, I'd remind myself to keep it fun. I realized last year I'd become Boring Mom, and I've been working to make memories together and make learning fun again. I'd also assure myself that my son really would eventually learn to read on his own timetable and not to fret.
More Posts from Amber Oliver
Here are a few more posts from Amber that I don't want you to miss.