Spotlight on Heather Woodie
Jenn Hamrick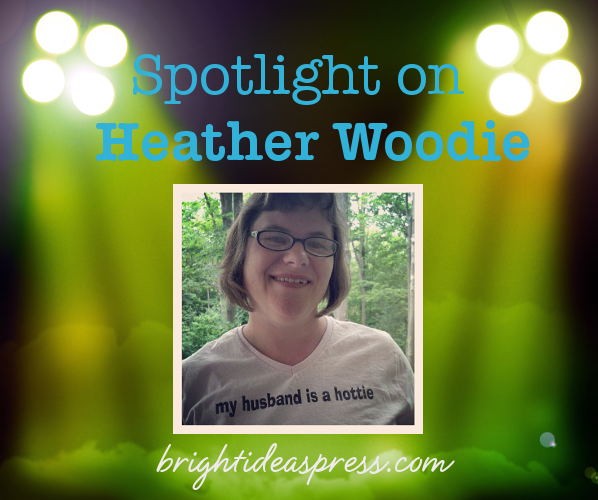 This month our blog contributors are taking a well-deserved break from writing. So I am taking the opportunity to shine the spotlight on some of these amazing homeschool moms. The Bright Ideas Press team appreciates them, and we know that you do too!
Books, Seasons, and Geography
Heather is known for her list posts that are full of practical resources from books to science gadgets to tips gleaned from first-hand experience. She has written a lot about geography and nature study for the seasons. You can find all of Heather Woodie's posts here or check out my recommendations of individual posts below.
If you have time to read just three of Heather's posts, I recommend these favorites:
About Heather Woodie
Heather has 4 children.
boy- 15, 11th grade
girl – 14, 9th grade
boy -12, 7th grade
boy- 9, 4th grade
Besides her online home of Blog She Wrote, Heather contributes to The Heart of the Matter and Curriculum Choice. Her favorite social media platform is Twitter where she likes to chat with other bloggers and a group of project-based homeschool mamas. Follow Heather on Twitter to get in on the fun!
I made Heather choose two of her favorite Pinterest boards, and as hard as that was to decide, she listed these two.
Q&A With Heather Woodie
Q: If you are having a bad homeschool day, what do you do to solve it or prevent it the next day?
Drop everything and read aloud with everyone. Sure fire cure for the grumpies. Making sure I'm prepared (even just what the basic plan is for the kids working independently) goes a long way too.
Q: What is your favorite BIP product?
WonderMaps– of course! Wait! I also love Hands On Geography; I've had that a long time. They both make geography simple and fun but thorough at the same time. These products also let you work the ideas into your other curriculum areas or you can use them by themselves. Plus, I never lose a map before we use it when I can print it lickety-split when one is needed. That's a win!
Q: If you could go back in time and talk to yourself in the past, 5 years ago, what advice would you give in terms of parenting and homeschooling?
Keep consistent. Enjoy it while they all work together and like to cut and paste! Stay healthy because things get busy. You'll still love it just as much as you do now. Time is fleeting- be present!
More Posts from Heather Woodie
Here are a few more posts from Heather that I don't want you to miss.