Spotlight on Laurie Harley
Jenn Hamrick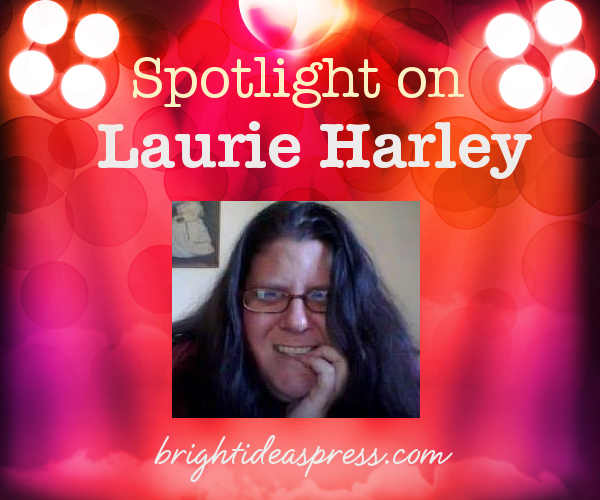 This month our blog contributors are taking a well-deserved break from writing. So I am taking the opportunity to shine the spotlight on some of these amazing homeschool moms. The Bright Ideas Press team appreciates them, and we know that you do too!
Laurie Harley: A Homeschool Mom Who Integrates Character with Academics
You can find all of Laurie's posts here or check out my recommendations of individual posts below. Laurie loves hands-on projects that she can involve all of her three children in at once. And she has a knack for making character lessons homeschool and homeschool into relationship building. If you have time to read just three of Laurie's posts, I recommend these favorites:
About Laurie Harley
Laurie's primary site is Poetic Lotion. She is a professional writer as well as a homeschool mom of a 13-year-old daughter, a 10-year-old daughter, and a 6-year-old son. Among her long list of written work are some of the Bright Ideas Press literature guides. Laurie likes to connect with homeschool moms on Twitter @PoeticLotion, so find her there.
I made Laurie choose two of her favorite Pinterest boards, and as hard as that was to decide, she listed these two.
Q&A With Laurie
Q: If you are having a bad homeschool day, what do you do to solve it or prevent it the next day?
If we're having a bad day, we usually just take a break or switch gears. We'll do a fun craft or a science experiment. Or I'll just say that we need to take the day off. I love the leniency of a homeschooling schedule. When our local public schools were having excessive snow days this year, we kept going. Non-homeschooling friends said I was being cruel until I informed them that the first day it gets above 70 degrees, we would be having a spring day. And we did.
Q: What is your favorite BIP product?
I love all the products, but I think my favorite has to be the Christian Kids Explore science series. I love being able to teach subjects like chemistry and biology without straying from my Christian beliefs and knowledge of the Bible.
More Posts from Laurie
Here are a few more posts from Laurie that I don't want you to miss.