Spotlight on Lisa Baldwin
Jenn Hamrick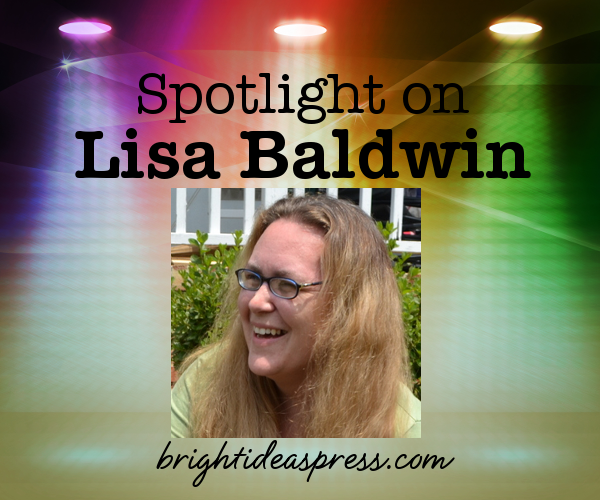 This month our blog contributors are taking a well-deserved break from writing. So I am taking the opportunity to shine the spotlight on some of these amazing homeschool moms. The Bright Ideas Press team appreciates them, and we know that you do too!
Lisa Baldwin: No Nonsense Helps, Written With Humor
Lisa Baldwin has written quite a body of work here on the BIP blog! If you get our newsletter, you have probably seen many of Lisa's posts featured.
You can find all of Lisa's posts here or check out my recommendations of individual posts below. Lisa's posts are intensely practical and always real-life. Although she sometimes gets deep, she quickly brings us into the day-to-day application of whatever she is teaching us. And if you read Lisa's posts, you will find that she has a fantastic sense of humor as well!
If you have time to read just three of Lisa's posts, I recommend these favorites:
About Lisa
Besides writing here at BIP and on her own blog Chaos Appreciation, Lisa is a contributor (and former owner of) The Homeschool Post, the home of the yearly Homeschool Blog Awards. She says that her favorite social network is Facebook since most of her local homeschool friends are there. Check her out on her fan page Chaos Appreciation. But if you prefer Google Plus, you can follow her there too. Lisa has four children — three girls and a boy.
I made Lisa choose two of her favorite Pinterest boards, and as hard as that was to decide, she listed these two.
It is about easy fitness actions to take during the day without fancy equipment.
Lisa said, "I've recently been blessed with a makeover of my craft space, and I'm looking forward to finally getting around to some of these pins!"
Q&A With Lisa Baldwin
Q: If you are having a bad homeschool day, what do you do to solve it or prevent it the next day?
When we have a bad homeschool day, we just completely change gears. We stop and cook, or find a craft to do. We might play a board game or blast some music. Most of the time, the bad day is triggered by a bored little brother, so we will take turns doing something special with him while someone else finishes their work.
Q: What is your favorite BIP product?
My favorite BIP product is WonderMaps. We don't use it every day, unlike our books from The Mystery of History and Christian Kids Explore science series. However, we use WonderMaps with almost every subject, throughout the year. We open the software and print out exactly the maps we want. I love that I can print a historical map and a modern map of the same place and compare them.
Q: If you could go back in time and talk to yourself in the past, 5 years ago, what advice would you give in terms of parenting and homeschooling?
Stop second guessing yourself. Stop thinking that just because you parent differently than so-and-so that you are the one doing it wrong. You do not have to justify your decision to homeschool to anyone.  Think back on your childhood. Do you remember every bad parenting moment your mom had? Exactly. Your kids won't remember all of yours either. Stop beating yourself up, and go dance with them.
More Posts from Lisa
Here are a few more posts from Lisa that I don't want you to miss.