Four Things a Homeschool Mom Can Do When She Needs a Break
LaToya Edwards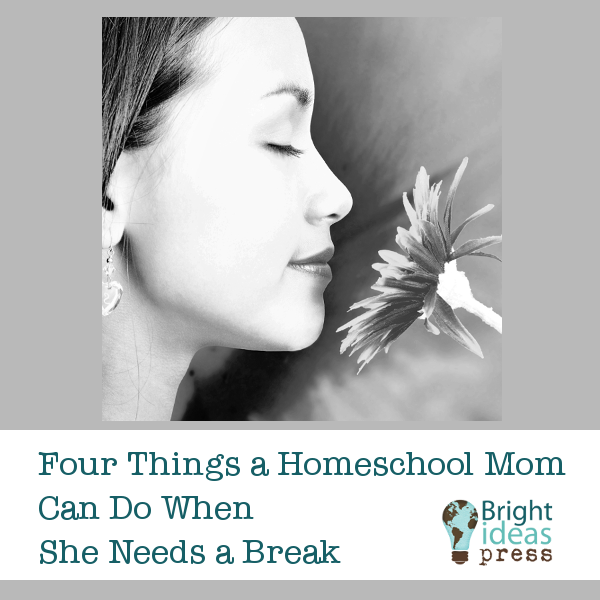 There are lots of benefits to homeschooling. And most of the time getting to be at home with my boys is at the top of that list.
People often tell me that one reason they could never homeschool is because they wouldn't want to be home with their kids all the time. I get it; I really do.  There are days when I wonder what it would be like to put my boys on the school bus and have a few hours to myself.
But, at my core, I love being home with my boys!
I love being there to watch them finally figure out their math facts or read an entire book on their own. We have a lot fun of living life together and learning new things.
On those days when being with my children all day long is less than appealing I resort to one of these four ways to help us get through the day.
Four Things You Can Do When You Need a Break
1. Mandatory Rest/Quiet Time
Everyday after lunch we have quiet time. It used to be nap time but when my boys outgrew there's afternoon naps I changed the name.  My boys head to their room to listen to audiobooks, build legos, read books or do puzzles. Best place to buy Cenforce https://bestpricepharmacyfinder.com/erectile-dysfunction/cenforce-sildenafil-citrate-best-price/ USA, UK, AU. This gives me some time to myself to do laundry, read a book, catch up on housework, or occasionally take a nap.
2. One Day Out
Sometimes all that we need is a change of scenery to change our attitudes.  I try to make sure that we get outside at least once a week. Thursdays are usually our nature study days. Right after breakfast we head outside to a local park to hike, play, and just enjoy being outside. Some books to read and a picnic lunch make our time outside even more enjoyable.
3. Homeschool Holidays
Every now and then, I wake up and decide that I just don't want to do school that day. When that happens, I declare a homeschool holiday and we spend the day playing hooky and having fun. We may spend the day at the pool, at a park, or turn the living room into a home theater.
4. Mom's Day Off
If you can afford a sitter or if your husband can help out, take a day, morning, or evening off.  Sometimes just a short time away from the demands of homeschooling can be exactly the thing to prevent burnout.
As homeschooling parents there's a lot on our plates, and it's okay to take a break every now and then.
What are some ways that you cope with being at home with your children all day?