Tips For a Distraction-Free Homeschool
Samantha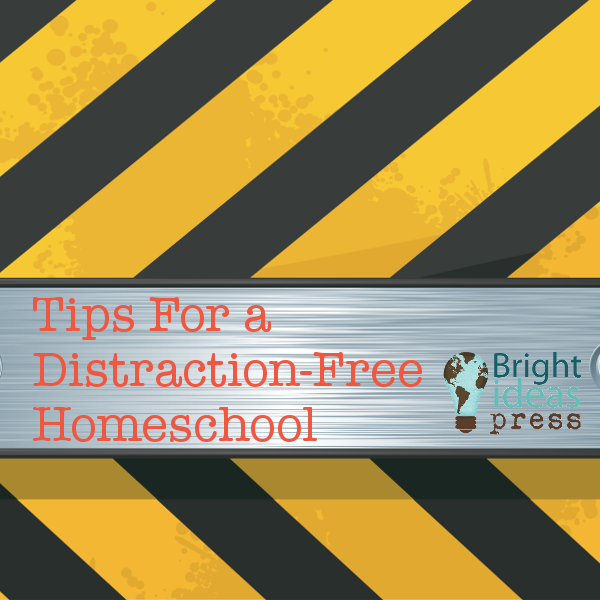 I don't know about you, but for our homeschool, distraction is always trying to creep in. It seems that every time we get into a good groove, bam the phone rings, or I realize I've forgotten an appointment! Today we will look at three very easy ways to keep the distractions at bay while you go through your homeschool day.
No Television Before School
Nothing gets my children dragging their feet to the classroom more than getting lost in episodes of Full House. Remember that show? Even though they have seen every episode (thanks, DVR), they just can't seem to pull themselves away once they are immersed. This rule even goes for lunch! If you have schoolwork left to do, omit as many distractions as possible. Keep the tube off!
Set Your Phone To Do Not Disturb
I can be worse than my children! Nothing is more distracting than the annoying alerts telling me that something is coming through that I might need to attend to. My primary focus each day has to be the education of my children. If I lack the self-control to respond to notifications, then I need to get rid of them altogether.
This should also go for the lunch rule! Has your homeschool ever slowed to a stop because you've been involved with returning emails or investigating a new curriculum?
Schedule Around Your Homeschool Hours
If  you have responsibilities with your church or community, make it understood that you have concrete homeschool hours. Unless there is an emergency, you are not available until after those homeschool hours are over.
Treat your homeschool time like anything else important. I wouldn't dream of scheduling anything during Sunday worship times or Wednesday Bible study, and the same should go with homeschooling. Make any appointments, meetings, or practices for after school hours. Both you and your family will benefit.
Since I work outside the home in the evenings everyday except Wednesday and Sunday. Knowing that our homeschool is my first priority aside from The Lord, I place everything else around those two priorities.  I have even adjusted our homeschool week to be Monday, Tuesday, Thursday and Friday so that we leave my day off before Wednesday Bible study to run errands, schedule field trips, or make appointments.
Even during unscheduled life events, there is still opportunity to cater to your homeschool. For example, if you need to prepare a meal for a funeral, make it the evening before and then arrange for someone else to drop it off at the meal location. The family will still benefit from your offering, but you will be able to keep your scheduled class time.
These tips may be simple, but I have found them invaluable to not only a good homeschooling day, but more importantly, a great homeschool year. What tips do you have to keep distraction at bay?