Using Current Events in Your Homeschool: Live Hangout
Jimmie Lanley
Join us on Tuesday, September 9, 2014 at 3 p.m. Eastern Time for a live panel with Tyler Hogan and other homeschool moms where we will discuss Using Current Events in Your Homeschool.
Why should you even include current events?
What do you use: TV news, online articles/videos, newspapers, magazines, or something else?
How do you study current events in an age appropriate way that won't harm your children?
Two Ways to Watch
Both of these ways will work whether you are watching live watching the recording later.
1. On the G+ Event Page
2. Via YouTube: Video Link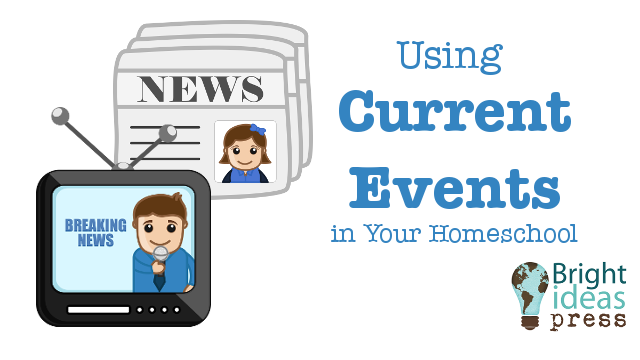 How to Participate Live
If you want to interact during the hangouts by asking questions or leaving comments, sign into your Google Plus account, circle Bright Ideas Press, and go to the G+ event page.
There is no registration required; however, if you click Yes on the Google Plus event page, you can receive a reminder via email that the event is coming up.
See the full Hangout Schedule for 2014-2015 here. Find the archives of 2013-2014 hangouts on the BIP YouTube channel.