Homeschooling When a Child is Away from Home
Michelle Cannon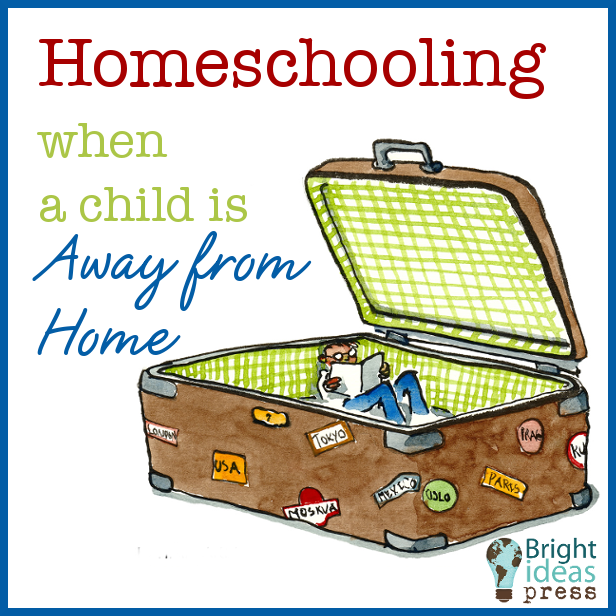 The reasons for a child being away from home vary. Perhaps there is a split custody issue. Perhaps a child or parent is in the hospital.
In my case, the reason is a mood disorder. I have one child who regularly finds herself feeling irritated with everything and everyone. She just needs to get away. It is at these times that she goes to visit her sister for a week to four weeks. During these times, we must be creative in our homeschooling because even if your child is away from home, the learning must continue.
Use technology to keep in touch with your homeschooling child.
Skype, Google Hangouts or Facetime are great ways to keep in touch with your absent child. Here are some suggestions. Do what works for your family.
Start the school day with a call to go over what is expected for the day.
Be available for your child to call if she's having a challenge.
Make a 10 minute call at the end of each lesson to touch base emotionally. Encouragement and parental interest go a long way to motivate a child.
Finish the school day with a call. How did the day go? Were there any stumblings blocks? Did she finish the assignments or does she need more time?
Make sure your child has everything needed to complete lessons.
When she leaves home, send her with notebooks, paper, pens, markers, books and whatever else she will need while away. If you're nearby, send one week worth of materials and assignments. Each week, restock or switch out materials for the next week.
Give your child a student lesson planner.
I can't stress the importance of this one enough. Be sure the child is learning and using time management skills. This starts with a good homeschool planner. Making sure your child has the right tools for managing her time and lessons is important. Whether you can visit weekly or not, this planner is going to be the lifeblood for smooth school days. Go over lesson plans with the child at the beginning of the week (again, video calls work if you can't be present) and go over it with her each day. In this way, you'll know where she is in the schedule, what's left to be done, and if she's cluttering her mind with a cluttered planner. This is where you help streamline her thoughts.
The good news is that regardless of the specific situation, homeschooling can be continued in spite of a separation between parent and child.
Photo Credit: HikingArtist.com via Compfight cc