Activities For Learning and Fun in the Fall
Leah Courtney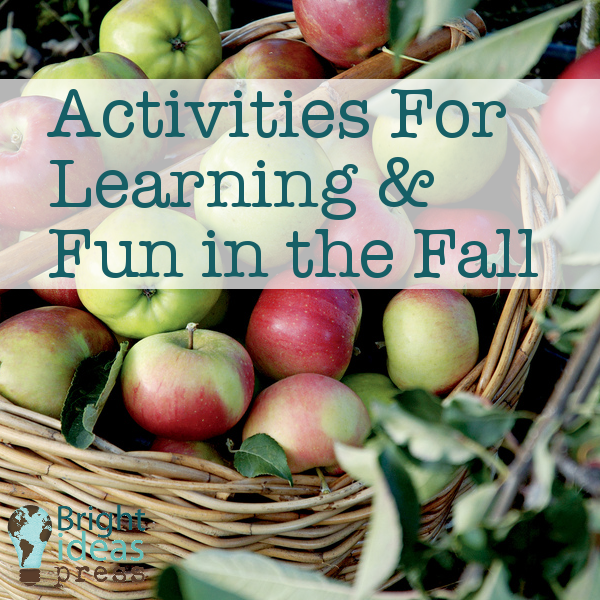 As the air turns crisp and the days get shorter, we head into fall. Fall isn't my favorite season. I miss the warm days of summer,watching the kids play outside as the sun stays up late into the night. Even though I miss the summer, there are some fun activities that we enjoy in the fall. Some of these are traditions that we enjoy each year as the season begins to turn.
Collecting leaves for leaf rubbings
Even as my kids grow older, we have enjoyed looking for leaves as they begin to fall from the trees. We look for leaves that are not so crumbly, and we use them for leaf rubbings.
Place a piece of thin, white paper over the leaf. Peel a crayon and use the side of the crayon to rub gently over the paper. It's really pretty to position leaves under the paper and use multiple colors to rub them.
Visiting the apple orchard
We have several local orchards. Many orchards have programs for kids in the fall. We like to get our homeschool group together for a field trip. The kids enjoy a hayride, scarecrow making, apple donuts, and choosing a pumpkin to take home.
An alternative to an orchard is to visit a local farm for a trip in the fall. We have a farm that does tours, and we were able to go with a field trip group of homeschoolers. The kids were able to learn about bees and honey because there were bees kept on the farm. And they were able to learn about corn harvesting and the many uses of corn. It was a fun trip that included a hayride and a snack and a playtime, but it was also quite educational.
Making apple prints
Another colorful fall craft that we've enjoyed is making apple prints. Cut apples in half. Dip the apple half face down in paint and stamp them on paper. You can use red and green, traditional apple colors; or you can use other fall colors to make a beautiful apple print craft.
Visiting a corn maze
We made our first visit to a corn maze in the last year. The maze we visited was a pretty difficult one. The clues to help you proceed through the maze were all about health and nutrition. So we were able to learn as we tried to navigate our way through.
A corn maze might not be a good activity with small children. We spent about two and a half hours making our way through. The youngest in our group was six at the time, and she hung with the older kids; but the teens and preteens had the most fun in the maze.
There are many things that we look forward to in the fall. It's a great season for outdoor activities. And there are so many wonderful, colorful things that go well with craft activities. Enjoy the fall with your kids this year!
Photo Credit: Skånska Matupplevelser via Compfight cc