Take Learning Outside This Fall
Marlene Griffith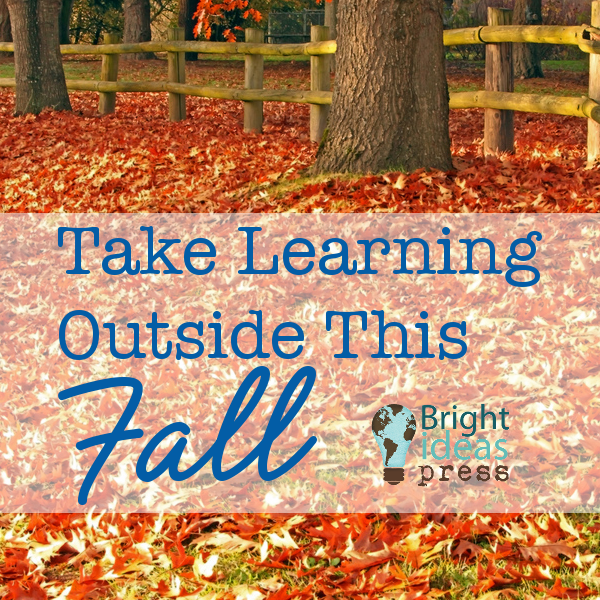 Fall is here, and it feels so good! With the weather feeling so nice, we are finding it harder to stay focused on school work inside the house. So I've come up with a few ideas to help us stay on track with our lessons while not missing out on this awesome weather!
Take it to the Park
We love going to the park, especially during the school day. Parks aren't full this time of year because most kids are inside their school buildings, and my kids love having the park to themselves.
We take advantage of the less crowded park to do some of our school work there. My oldest likes to sit on the park bench reading, and my five year old will do some of her workbooks at the picnic table. We take a snack and enjoy the cool air and sunshine while we get homeschool done.
Go for a Walk
I'm not a fan of testing, so whenever I can, I look for creative ways to find out how much of the learned material my oldest is retaining. After a week or two of studying a unit, it's usually time to evaluate her comprehension. When weather permits, we go for a nice long walk and talk about the material studied in that unit.
She loves her curriculum which makes it fun for her to talk about it without feeling like it's serious school time. I get to hear how much she's retained. Plus we can talk about topics she's struggling with or get excited about what's coming up in the next unit.
Sidewalk and Chalk
My five year old is in kindergarten, and she's a little firecracker. When the weather cools off, her energy level hits the roof! She's very good at sitting down to do her school work, but when weather permits, I like to take her outside with some chalk to practice writing, numbers, and shapes on the sidewalk.
We have also begun working on writing two and three-letter words. Because it's in such a fun setting, she didn't even realize she was learning to spell words and beginning to read! She was excited when we sat down to read a Dr Seuss book one evening and she was able to read some of the words!
Dinner on the Porch
We've taken dinner outside many times since the weather began to cool off. We'll take books to read aloud and then discuss what we read.
My five year old is learning how to explain what she just heard without realizing this is narration for homeschool. I'm hopeful this will help translate into a good foundation for reading comprehension when she begins to read books on her own.
What are some of your switch-it-up learning tactics when the weather gets cooler?