Oh No! It's the Mondays!
Lisa Rupertus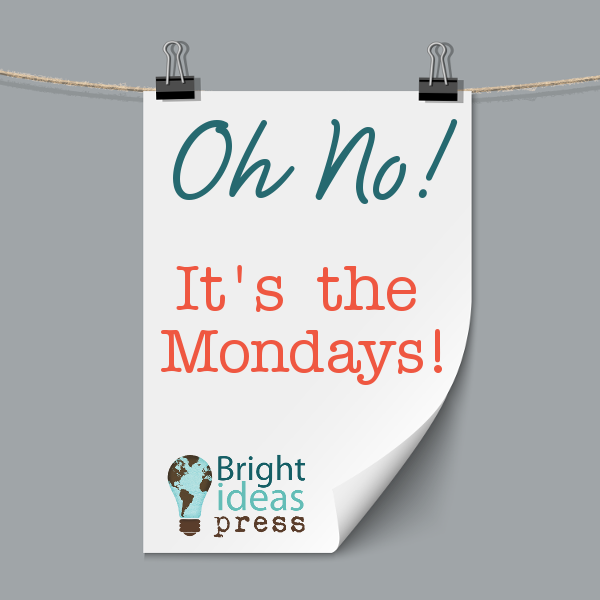 Do Mondays bring fear and trembling in your household?  They do in mine.  Ever since school started for my oldest we have suffered from this terrible curse — the Mondays!
This first day of a new school week after a fun-filled and carefree weekend is that time when you have to buckle down and get back to work.  Working adults often suffer from this malady, but of course they suck down copious amounts of liquid caffeine to get through the dreaded Monday.  How do we get our children to get past this dreaded obstacle?
Sunday Night Prep
I have found that if I do things on Sunday night, it makes Monday go much more smoothly.  Simple things like being sure we have breakfast items on hand make the week start off right.  Waking up to realize you are out of milk is the worst thing that can happen to my kids.
I also like to start with a clean house on Monday morning.  It is much easier to get moving if there are not dirty dishes piled in the sink and toys strewn throughout the house.
Set Expectations High
After coming home from Sunday night church, we typically sit on the couch to go over what the week will entail. I inform the kids of errands, doctor appointments, and field trips.  While I'm at it, I set out the next day's expectations for school and chores.  I will say something to the effect of, "Tomorrow is a full day of school," so they realize that we will be doing all our school subjects.  This helps prevent whining on Mondays.
Get Enough Sleep
My family loves staying up late on the weekends, so it is always harder to fall asleep on Sunday nights.  We shoot for a fairly early bedtime of 9:30-10:00 p.m. for everyone.  This means lights out and no more drinks or bathroom trips beyond 10:00 p.m.  Numerous studies show that teens need more sleep; this is important for their growth.  When we wake up on Monday after a good night's sleep, it helps with attitudes all around.