Too Many Interests? Art Deco's Rule of Three to the Rescue
Suzanne Broadhurst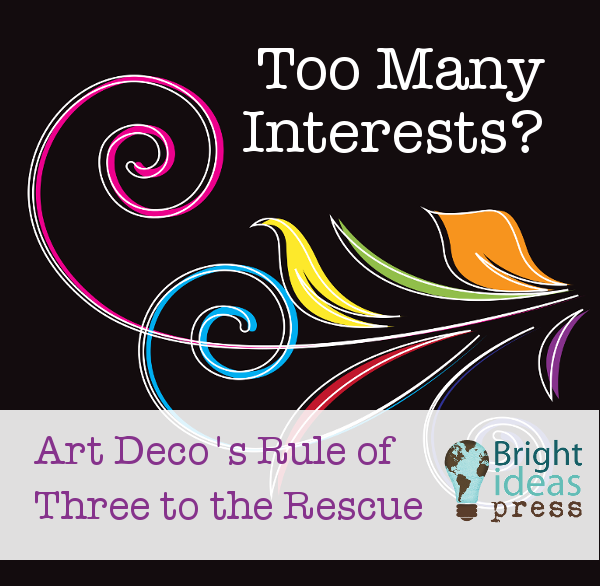 What do we do when our children's curiosities outrun our running shoes? Do we work ourselves and them into a frenzy, or do we pace ourselves for the marathon? If you've followed me for any length of time, in real life or cyber, you know I'm all for pacing. Or at least I learned to be over time.
What I learned as a homeschooler has come in handy as a completed homeschooler with two in college:
In order to enjoy life, we must limit life.
Interests are the Extras of Life
Before I give you the details, keep in mind that this post is about interests beyond the core subjects of education.
Interests are the extras of life, the rabbit trails we all like to take.
Some like to hop down music trails, while others get jazzed about computer programming. Some love sailing, while others love map-making. Many are into sports, and others can't get enough yarn.
The Rule of Three
I love art, so Art Deco's Rule of Three has been of great help in focusing our family's many interests and too little time. Kursai įmonėms, anglų kalba internetu Intellectus mokykloje.
The Rule of Three is simple:  Two equally weighted elements flanking a heavier or larger element.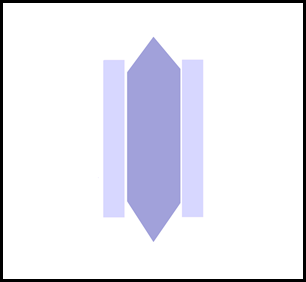 Applying the Rule of Three to the Homeschool World
Apply the Rule of Three to the homeschool world of many interests by choosing one interest to focus most heavily on, digging deeply, spreading widely, spending more time and money on than any other interest.
Flanking that greater interest, choose two lesser elements to dabble in.
An Example of the Rule of the Three in Choosing Interests
I'll give you an example of my own Rule of Three application:
Crocheting    Blogging   Volunteering
I'm interested in all three, but I put most of my daytime efforts into blogging which involves more than just writing as those who blog know. The focus allows depth.
Flanking the blogging element are crocheting and volunteering. All three interests overlap one another which is another nod toward Art Deco design.
How Does the Rule of Three Help Families?
If each member of the family chooses three interests, but only one heavily weighted one, the schedule and budget become manageable, and everyone feels like their main interest is being supported.
Where Art Theory Meets Real Life
When you enter a planning season, invite your children into the process, teaching them the Rule of Three, a lesson that will last a lifetime.
Limiting our choices doesn't limit our involvement in life, but deepens it.
What are your top three interests, and how would you form them using the Rule of Three?  What would be the strongest, central element?  And the two flanking interests?
Love Art Analogies? Don't Miss …