Building Christmas Traditions
Lisa Rupertus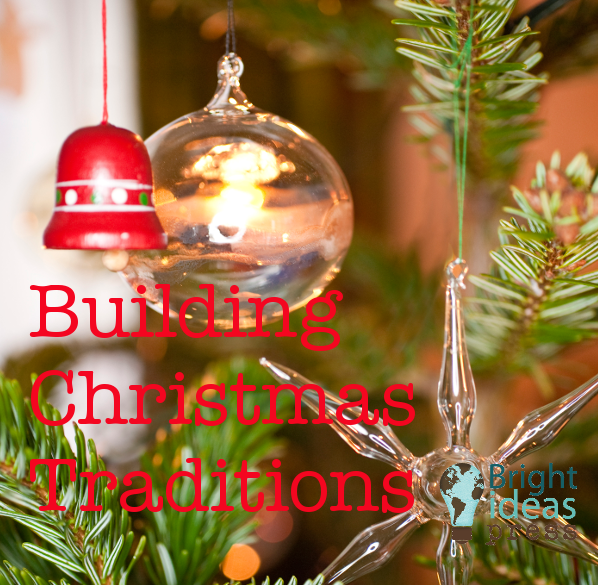 Do you have fond memories of holidays past?  I do!  I remember how special my mom made Christmas by putting special things in my Christmas stocking, I looked forward to my stocking almost more than any other gifts. I also remember going to my Aunt's house every Christmas Eve. It was a wonderful time with family who we didn't normally see throughout the year.
I knew when I had kids I wanted to begin special traditions that would also incorporate our faith.
Our Yearly Christmas Traditions
An Advent calendar I buy 4 chocolate Advent calendars — one for each child and for my sweet hubby!  As a child, my husband had to share a single advent calendar with his brother and sisters.  He also ate all their candy on his siblings' days! So I buy one calendar for each person in the family.
A new ornament for each kid My children each pick a special ornament each year.  Typically it reflects something they are interested in for that year.
A new family ornament It is neat to look back as we decorate the tree and see how our family grew each Christmas
A special road-trip There are several really neat places to visit about 1 1/2 hours away.  Lancaster and Peddler's village offer neat outside attractions during the holidays as well as unique shopping experiences.
Christmas pictures under the tree
New Christmas pajamas We receive and wear these on Christmas Eve.
Reading Luke 2: 1-14 On Christmas morning before opening presents, we read the Biblical Christmas story. For years my husband read this aloud, but in recent years my oldest two recite it.
Baking a birthday cake for Jesus Of course, we sing Happy Birthday before we eat it.
It's the perfect time of year to start choosing new family traditions for Christmas. Feel free to borrow some of mine or create you own unique twists.