Encouraging Creative Thinking in Kids
Marlene Griffith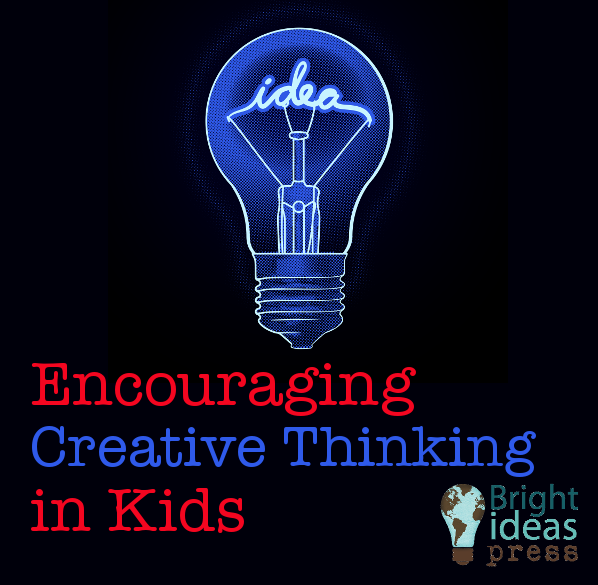 Typically our first thought about creativity is art (or crafts). But creativity rises up in so many areas of our day to day lives beyond arts and crafts.
Creativity is defined as the quality or ability to create or invent something. So when we are being creative, we are producing a unique outcome.
Creativity encourages problem solving.
Creativity encourages thinking things out.
Creativity encourages confidence.
Creativity promotes originality.
Creativity encourages independence.
How to encourage creativity
Less T.V.
Aside from the potential of ending up with little zombies who zone out on the tube, television limits thinking skills. Ever notice how children begin to mimic the characters of their favorite shows? This is because those shows have replaced that child's ability to creatively find another way to xyz. Pull them away from that tube often.
If they get bored, don't stress it. They'll eventually find something to do that will entertain them. Boredom provokes the mind to think which will get the creative juices flowing in their little brains.
Non structured play time
We love boxed games and enjoy them often. But much like the TV, they can limit a child's creativity. Kids need to be encouraged to make up their own games and activities. Build forts with pillows and blankets, make a castle out of those empty boxes you have in the garage (all you need is masking tape to stick them together), or throw a blanket over the dining table and pretend that you're in a whole new world under there.
Creative play time allows you to see the excitement in the mundane every day and make it new.
Positive reinforcement
Creativity doesn't come easily to everyone. We need to tap into creativity not just during play time but for problem solving or to improve at something you're perusing. The best way to approach this is with positive reinforcement. Praise the hard work it takes to exercise creativity.
Cook with them
Cooking with kids can be messy, but it's so much fun! When we cook, we're tapping into our creativity. Think of it from a child's point of view. You're taking random ingredients, combining them, and transforming them into something totally different. Plus, you can eat it!
Paint, Create Art
I love painting on a canvas. My kids were a bit intimidated when I first introduced them to canvas painting. They see my artwork and want to compare theirs to mine which inhibits them from using their own creativity. But I remind them that art creations are unique to the painter. Whatever they put on that canvas will be art.
Let your kids go to town on canvases, mixing colors and figuring out unique ways to overlay the paint. Abstract art is some of the best artwork I've seen. You can find cheap canvases, paint brushes, and paint at your local superstore. Creating something on an open canvas makes the mind tap into those unique creative thinking skills. They literally have a blank slate to make whatever they want appear!
What are some of your favorite ways to encourage creativity and creative thinking in your kids?