Nothing to It: Homeschooling
Suzanne Broadhurst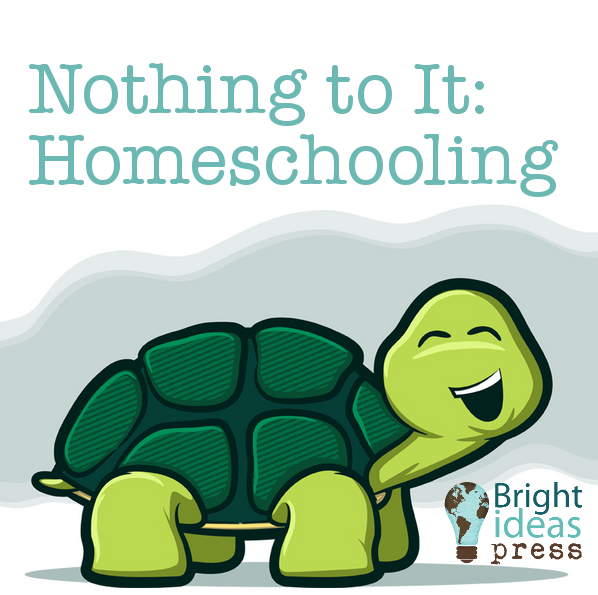 "Homeschooling, there's nothing to it. Totally effortless. It's a cinch, baby."
Effortless homeschooling, really? Can it be? Should it be?
More or Less Effort Homeschooling
If you've been told, "Homeschooling is effortless," you might be a bit discouraged that it isn't.
If you've been told, "Homeschooling is soooo hard," you might be discouraged to try it or continue it.
The reality is somewhere in between.  It might take more effort than you expected or less effort than you've heard.
Homeschooling: Somewhere Between Math and Nuclear Physics
Sometimes, we take what is simple, clear, and understandable and we "complexify" it to the point of madness.  Math is one such subject. Homeschooling is another.
We humans also take the complex and make it simple. sometimes too simple for application to the real world.
Take nuclear physics, for example. I might be able to read a few pages of Nuclear Physics for Dummies, but it doesn't mean I'm prepared to manage a nuclear complex. Homeschooling is somewhere between math and nuclear physics.
Homeschooling can be complicated to the point of madness or simplified to the point of seeming effortless.  However, like learning math and (and a bit of) nuclear physics, there needs to be some effort, but it doesn't have to be rocket science. (Unless we are powering a nuclear rocket for the homeschool science fair.)
How to Apply More or Less Homeschooling
First, simplify homeschooling down to its basic components.  The Rule of Three is at work again.
What do you want your children to know?
What do you hope your children will believe?
How do you want your children to behave?
Notice that as parents we have responsibility for all three parts — spirit, soul and body— of our children's young humanity.
Knowing happens in the soul.
Believing happens in the spirit.
Behaving happens in the body.
All three —  knowing, believing, behaving  — are influenced by our thoughts and theirs.
Too Much Effort: Control
Control of our children's thoughts is pretty much impossible, leading to impossible goals requiring too much ineffective effort from both parties.
Have you tried to get your children to like what you like, think what you think, believe what you believe? Was it difficult to get them to tow the thought line?
Outward behavior may conform, but their thought life may be rebelling.  Anyone who knows Lane from Gilmore Girls knows what I write of.
Too Little Effort: Abdication
Abdication offers us the easy out of exerting too little effort.  At least it's easy on the front end.
Have you ever abdicated your role as a parent, only to find the fixing of the resulting problems to be more difficult than the handling of the initial problem?
U-turns can be tough maneuvers when we've left our kids alone to drive on a one-way street.
Just Right Effort: Influence
We cannot control our children's thoughts and we ought not abdicate our role as parents, but we can influence our children.
Influence, in Goldilocks' terminology, is just right.
We want to know who our children really are, what our children are really thinking. And we want them to know us and what we are really thinking. That's influence. That requires effort, but not too much effort.
Influence: that's just right.
Expectations Reveal Efforts
If you are disappointed that homeschooling is hard work and not as effortless as you expected or you are running yourself ragged making it more work than you can keep up with, ask yourself these two questions:
Am I expecting this to be too easy?
Or am I making this too hard?
The solution is probably somewhere in the middle, right in between: "Homeschooling: Nothing to It!" and "You Homeschool? Woman, Are You Crazy?!"
"A teacher affects eternity; he can never tell where his influence stops."

– Henry Adams