A One-Word Theme for the New Year
Lisa Rupertus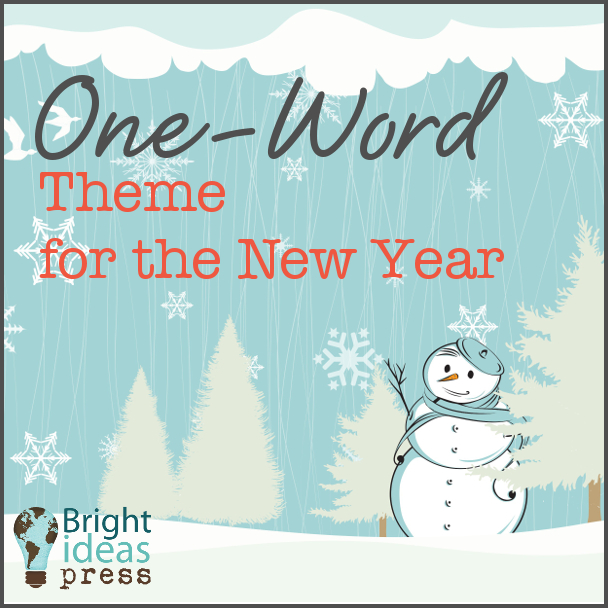 I used to compose New Year's resolutions, but I hated the pressure I experienced after making them.  I never could live up to the lofty goals I set.
Then I decided to choose a yearly theme instead of a list of unkept resolutions?  Last year I picked a one-word theme — love.
How to Pick a One-Word Theme
For me it is simple.  I ask the Lord to reveal a theme that will help me grown through the year.
I choose a bible verse to go along with the theme.
My Word for This Year
This year, the Lord led me to the word trust.  Because I don't find it easy to take people at their word,  I don't trust easily.
I feel God has called me to this word for two reasons.  First He wants me to trust more easily in others.   Secondly, he wants me to trust in Him more deeply.
My Verse
Trust in the Lord with all thine heart; and lean not unto thine own understanding.

In all thy ways acknowledge him, and he shall direct thy paths.

Proverbs 3:5 -6
What happens next?
I plan on doing a bible study on the word trust so that God can reveal deeper meanings to me.  Through the year, I will look for areas where I can apply the trust to my life.
Consider choosing a word for your new year. It's not too late to choose even mid-year! Here are some links to help you find a word.
Make a poster with your word or buy some inexpensive art to display in your home to remind you of your theme. By next year's time, you will be a different person because of that single focus.