Socialization for the Homeschool Mom
LaToya Edwards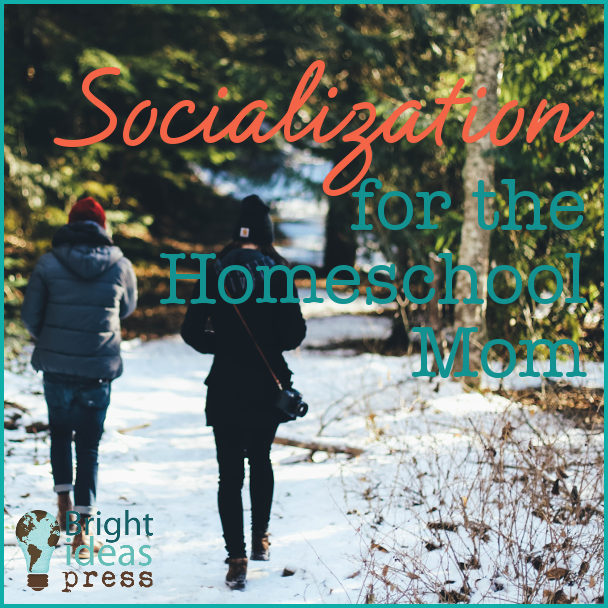 "What about socialization?" is a common question for those of us in the homeschool community. I get asked this question 99.9% of the time when a non-homeschooler finds out how I've chosen to educate my children. I've gotten used to it. I have my answer well rehearsed and ready to fire at a moment's notice. And I don't get into heated debates on the topic.
We all know that socialization is typically not an issue for our children, but what about us moms?
Between reading lessons, nature studies, hands-on activities, laundry, and meal planning, are we taking some time to interact with other people?
If I'm 100% honest, I'm going to have to admit that I get very little socialization outside of my home.  My days are spent with the people that live with me. Some of that is because I'm very introverted and I like being at home, but a lot of is is probably because  I just forgot that getting out there and being with people is a good thing!
Here are five ways for a homeschool mom to get a little socialization.
Playgroups
Ask around to see if there are some local playgroups in your area. This would be a great chance to get out with your children in a big group. Your kids can find some new buddies to play with, and you can possibly find a few moms to connect with.  If you can't find a group that works for you, get brave and start your own!
Playdates
This is my favorite way to spend time with my girlfriends. This is much smaller than a playgroup (which is why it's my favorite). I usually meet up at a park with 1-3 other homeschool moms and our kids. We pack a lunch and snack and enjoy the time outside with the chance to chat and relax!
Co-ops
We don't do co-ops in our family, but I have many friends who do.  I have watched as they have made some really meaningful relationships over the years.  If you are able to drop your children off, maybe take some time to grab some coffee or a smoothie with one of the other moms.
Homeschool Days
Where I live, many of the museums and other field trip destinations have free homeschool days! Besides the obvious field trip perk, these outings are a great time to meet other homeschoolers in your area. Take a minute and chat with another homeschool mom or dad. Trade information and even set up a playdate!
The Library
We spend many hours at our local library. I realized that you can often find more than great books and free movies there. Sometimes I notice a family there during the morning hours with school aged kids. Those are usually fellow homeschoolers. Strike up a conversation every now and then.
I met a mom at our library who is a bee keeper. It was awesome to talk with her and to get a chance to head out to see her bees and get some raw honey. If you don't see any families at your local branch, ask your librarians to keep an eye out for you.
Moms, just like we take the time to make sure that our children are getting out there, meeting new people, and having new experiences, we need to do the same for ourselves!