Tips for Using WonderMaps on a Road Trip
Heather Woodie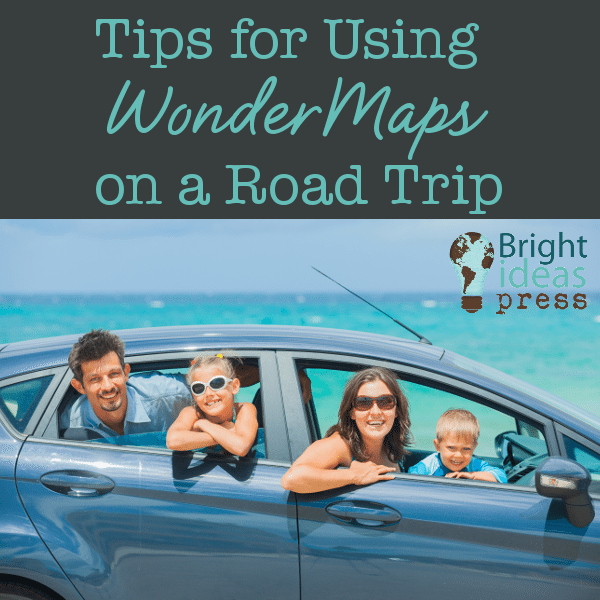 If you are gearing up to take a road trip this summer, chances are you'll be looking to keep the kids occupied along the way and it's always fun to tie in some geography on the journey. WonderMaps is a great way to incorporate some mapping for your summer adventures.
Why Choose WonderMaps for Road Trips
WonderMaps is a map software program which allows you to customize the maps you want. How is this useful to a traveler?
Choose from a variety of maps including world and ancient maps.
Customize the maps by adding the features you want before printing.
Always have an up to date map without having to repurchase anything.
Print them in color or black and white with or without features.
The maps support lots of creative ideas.
Road Trip Mapping Ideas Using WonderMaps
Are you still unconvinced mapping software and maps would make a great vacation? Here are a few ideas on how I might use WonderMaps while on an adventure with my family:
Prepare maps of your driving route so you can map your way as you go.
Print a physical map and you can mark your journey with symbols.
Make a landmark map.
Make a map which highlights the wildflowers you find on your adventure.
Use a United States map and shade in the states represented once you have scene the license plate to that state on your drive.
Map the places you visit on the map.
Print color and/or black and white maps to use for your travel journal.
Create a nature study map to share the critters and plants you observe.
Mark special species you've found on the trip with a nature map
Denote the national parks where you travel and any special feature they have. (Have you seen Geography Quest: National Park Edition?)
Remember you are not working on an exquisite piece of art with these maps. You don't have to follow all the mapping rules if you are using them in journals are art projects. Have a good time with it!
Get More Road Trip Goodness by Following Our Special Pinterest Board
Follow Bright Ideas Press's board Road Trip Learning for Homeschool Families on Pinterest.