New Companion Guide for The Mystery of History Vol. II
Jenn Hamrick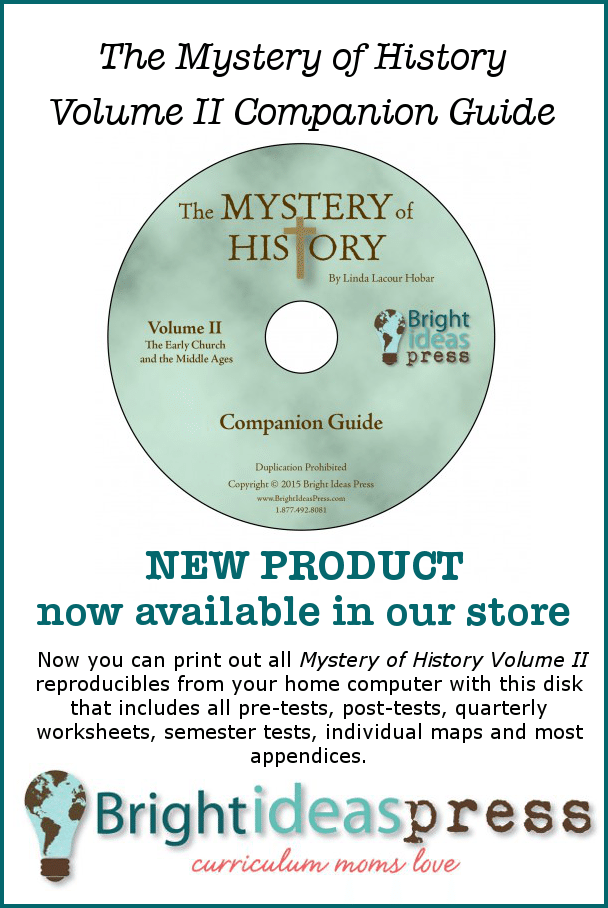 We are pleased to announce the release of the Companion Guide for The Mystery of History Volume II.
The Mystery of History Volume II Companion Guide replaces the Reproducible CD and sports a new interface as well as all the activity directions.
Our new Companion Guide saves time, money and headaches. Now you can print out all Mystery of History Volume II reproducibles from your home computer!  This disk includes:
pre-tests
post-tests
quarterly worksheets
semester tests
individual maps
most appendices
This means that if you have the Kindle Edition of MOH 2 (or the audiobooks), then this Companion Guide is all you need to have a complete MOH 2 experience.
This guide can be purchased in two formats:
download $19.95
CD $24.95
(Co-op licenses are available at the usual rate.)
Click here to place your order. Or contact us with questions.