How Do You Know When You are Doing Enough for Homeschool?
Jenn Hamrick
Enjoy this 16 minute interview in which Tyler Hogan, president of Bright Ideas Press addresses that nagging question every homeschool mom asks, "Am I doing enough?"
Key Points from Tyler's Talk
01:49 This question "Am I doing enough?" often comes from anxiety; everyone wants to make sure they are measuring up, that they are doing all the right things and checking off the boxes, that no one can look down on them for anything. When we ask that question, we are often not asking if we are doing enough but if we, ourselves, are enough. There is a spiritual component here. We often gain our worth from what we do, so we feel a need to be doing enough.
02:30 As a Christian, I know that I am not enough. Part of me needs to humbly admit that I am not enough but that truth doesn't affect my identity, who I am, and my position in Christ, and my relationship to God.
But even when we do come at this question from a grace based perspective and are not living from a performance based identity, this is an important question. We do have responsibilities to our kids, our community, our churches, ourselves, our spouses. And we want to know if we are going right by all of those people to whom we have this responsibility.
03:30 This is a good question but also a dangerous question unless we come at it from the foundation that in Christ, God says that He is satisfied with me.
04:07 The question "Am I doing enough?"is the most common question we get at Bright Ideas Press, second only to how to install Adobe Reader and other tech support questions.
There are so many options in homeschooling that people can feel overwhelmed, anxious, guilty, and stressed about doing enough, honoring God, and doing right by their children.
05:50 Ninety-eight percent of the people who ask the question "Am I doing enough?" are doing enough. I've only met a few families who truly were not doing enough and needed to make serious changes. The fact that a parent is asking this question is a great indicator that she is doing enough.
07:08 Use scope and sequence outlines (for any grade level and any subject area) as generic tools.  You must make them fit your family by tweaking them. For high school levels, look at your state's graduation requirements. Then decide how to meet basic requirements in some areas, enrich others, and personalize the plan to match your needs.
11:15 Curriculum will also indicate whether a program is a full credit, a half credit, a full year program, a semester program, etc. If you aren't sure, ask the publisher.
12:22 In elementary years, you want to cover core subjects: reading, writing, math, science, history, physical education. See your state's requirements.
But the most important things for elementary and middle school years are
wide exposure to as much information as possible
igniting a love of learning
If you can accomplish both of those things in elementary and middle school years, then you are wildly successful.
Forward progress and exploration are the most important things in the very young years.
Consider using a complete curriculum such as Illuminations that is more than enough to cover all the bases for your homeschool. Using Illuminations will give you assurance that you are following a plan that is enough.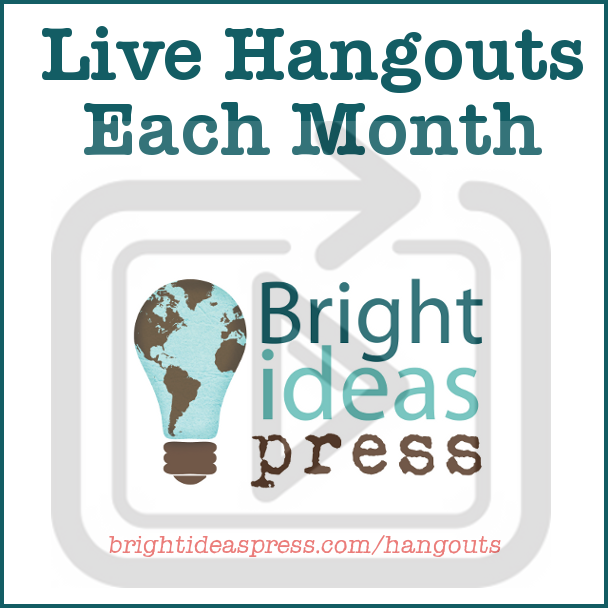 ---
This video is from our hangout series. On the second Thursday of each month from 1:30 to 1:45 p.m. ET, Tyler Hogan, the president of Bright Ideas Press, will be giving short interviews of 10-15 minutes on various homeschool and parenting topics. See the entire 2016 line up here. Or see all of our past hangouts on the Bright Ideas Press YouTube channel.