Preparing for College as a Homeschooler
Jenn Hamrick
Enjoy this 13 minute interview in which Tyler Hogan, president of Bright Ideas Press, addresses preparing our teens for college.
Key Points from Tyler's Talk
First a caveat. Not everyone needs to go to college. There are many options post-high school, and college is only one of them.
01:35  For those students who are headed to college, they need to prepare in three big areas: mind, heart, and hand. Learn more about these three areas via Embark Conference. This is a live and recorded event, so if you miss the actual Feb. 22-25 dates, you can still get access to the recorded sessions and the digital guide.
02:30 Mind: Academics
Keep in mind that you should tailor high school studies to match college focus. Choose both electives and the intensity of the core subjects based on your teen's future plans. For example, if you have a child who wants to be a meteorologist, you would choose an academic plan that is heavy on both science and math with geography added on. This student doesn't necessarily need to take four years of classical literature. Consider what is the best use of credit hours to prepare your teen for the courses he will be spending the most time on in college.
03:20 Another big skill is research: knowing how to use a library, how to search a database, how to write papers that have citations and a bibliography, how to find answers to questions.
04:07 Heart: Emotional and Relational Maturity
These areas you will not want to put on a high school transcript, but they remain vital.
Teach your child
how to process emotions
how to deal with grief and regret
how to help friends encountering hard issues
how to handle tragedies on a local and worldwide scale
how to choose friends
how to interact with people
Prepare your children for dating or courtship. Model loving Jesus.
These are things you start teaching your children from birth. It's an ongoing process. It's never too late or too early to begin this kind of teaching.
The primary ways to teach these things to teens is by reading good books and discussion. Ask your teens lots of questions. Even if what they say is shocking and wrong, be a good listener so they will be open with you.
06:47 Hand: Life Skills and Character
Consumer math has a negative connotation as a remedial high school course. But it's one of the most practical courses a teen can take!
Find a curriculum and work through it. (Dave Ramsey has material in this vein, for example.) Learn these money skills:
budget
write a check
open a bank account
find out your credit score
save money
use a credit card
read a bank statement or credit card statement
Be sure your kids can cook for themselves and do laundry. Make healthy (eating, exercise, and sleep) habits and safe driving skills a priority. Give your children the freedom to do things imperfectly, to fail (safely) so they learn lessons from mistakes.
---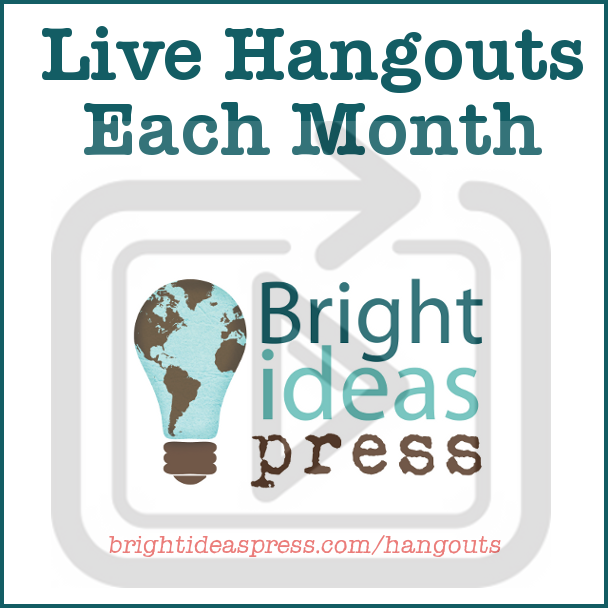 This video is from our hangout series. On the second Thursday of each month from 1:30 to 1:45 p.m. ET, Tyler Hogan, the president of Bright Ideas Press, will be giving short interviews of 10-15 minutes on various homeschool and parenting topics. See the entire 2016 line up here. Or see all of our past hangouts on the Bright Ideas Press YouTube channel.