Alternatives to College for Homeschoolers
Jenn Hamrick
Enjoy this 18 minute interview in which Tyler Hogan, president of Bright Ideas Press, addresses alternatives to college for homeschool graduates.
Key Points from Tyler's Talk
0:30 Is college necessary?
For some people, absolutely. There are some professions that require a college degree, particularly for careers with advanced degrees such as doctors.
However, there are many job opportunities that do not require a college degree. These jobs are often overlooked when we talk to our teens about what they want to do after graduation. For example, teens who want to perform a trade or become an entrepreneur may not need college at all.
I caution people against assuming that college is the next logical step after high school graduation. For many people, college is merely a way to postpone adulthood or is a huge financial sinkhole.
What employers are seeking more than a degree are character qualities:
punctuality
dependability
integrity
teachability
02:49 College as Postponement of Adulthood
For many teens, college is four years of some work, some study, and a lot of partying. It's not necessarily preparation for a career. If people are going to college without a clear plan for what they will get out of it, it's a mistake.
If you have goals that a college degree helps you achieve, then college is a legitimate stepping stone. But if you really don't know, then college means a great deal of debt and delay in moving on with your life.
Undergraduates change their majors an average of seven times. That's essentially every semester. College is too expensive to use it as a way to try out different career options.
04:47 Will my kids be able to support themselves without college?
Yes! There are plenty of career fields that do not require college. Here are a few examples:
military
civil service (see USA Jobs)
trades & skilled labor
freelance work
entrepreneurship
stay-at-home mom
Trades and skilled labor make substantially more than college graduates. Median pay for pipe welders is $22 per hour, with overtime of up to $55 an hour. That's more than, say, a paralegal!
Freelancers are generally evaluated on terms of a portfolio instead of degrees or certifications.
07:30 What educational opportunities are available outside of conventional colleges?
These lower cost options give teens a way to experience a field with low risk.
12:17 Entrepreneurship
Entrepreneurship is a mindset. When kids have a chance to start their businesses at home, they have a safety net to experiment and build a portfolio. Plus they can get high school credit for their work!
13:12 What about kids who might need college later?
Some people will need college, but they aren't ready to commit to major. The dilemma is to enroll in college as an undecided major or not go at all. I suggest that if you don't have a clear direction for your future, take a gap year doing an internship, volunteering, taking an extended mission trip, or working. The goal is to learn your gifts and passions while getting hands-on experience. Another possibility is to attend a community college for two years to get the basic requirements out of the way. Some students can use dual enrollment to earn both college and high school credits simultaneously.
Take time to clarify your mission before spending tens of thousands of dollars on it.
---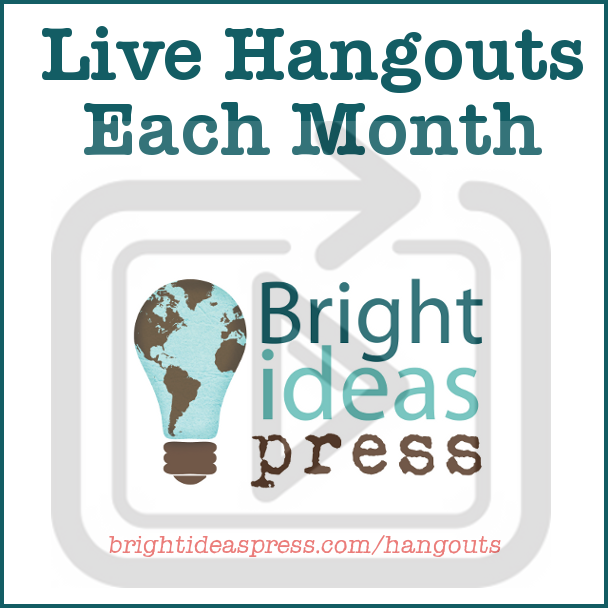 This video is from our hangout series. On the second Thursday of each month from 1:30 to 1:45 p.m. ET, Tyler Hogan, the president of Bright Ideas Press, will be giving short interviews of 10-15 minutes on various homeschool and parenting topics. See the entire 2016 line up here. Or see all of our past hangouts on the Bright Ideas Press YouTube channel.