How to Read a Wrong Book
Jenn Hamrick
Enjoy this 14 minute interview in which Tyler Hogan, president of Bright Ideas Press, shows parents how to navigate books from opposing worldviews by engaging in thoughtful and truth-filled dialogue with their kids on controversial topics.
Key Points from Tyler's Talk
There are 2 points in the video when the audio stopped (0:37 – 1:00 & 1:22 – 1:36), so do look at the notes below for the full recap.
0:28 Why did you choose this topic?
Not everything you read will line up with your worldview. Even if you use exclusively Christian curriculum, the reading list, the classics, primary source documents, etc. will sometimes clash. And once your kids leave school, they're going to face more and more opposition, so they have to know how to handle it.
1:10 What do you mean by a wrong book?
Any book (or video, or article, or website, etc.) that espouses a worldview or ideology at odds with scripture.
You could say at odds with your own worldview, but it's important not to hold our own ideas as sacred — that status is reserved for scripture. It's good for our own worldview to be challenged so that we can bring our ideas further into alignment with scripture.
2:03 How do you help your child navigate opposing worldviews?
1. Engage
Don't hide from books that are wrong; engage with them. Talk about it. Pretending opposing ideas aren't out there is lying, really. The first and most important thing is to foster good communication with your kids about the issues at play.
Depending on the age and maturity of your children, some things should be kept from them. Of course, you should use discretion when deciding what to expose your children to.
Saying no across the board to wrong books is the lazy way out. The better way (when the content is appropriate for your child) is to discuss it.
03:40 2. Delineate between portrayal and approval
Parents should distinguish between portrayal and approval. Just because a book contains racist characters or con-artists, doesn't mean the book promotes or approves of racism and scams. For example, Uncle Tom's Cabin, Les Miserables, and Oliver Twist are classics that portray evils without condoning them.
04:29 3. Discuss truth and error
Most opposing worldviews are based on a partial truth, rather than a flat-out lie. So be fair. For instance, a creationist family discussing Darwin's theory of evolution should be careful to point out that Darwin was right about natural selection being a real process, and that he really did observe micro-evolution (or variation within a species). At the same time, you should state the reasons why you don't find macro-evolution from a common ancestor to be a credible explanation for biological diversity.
Discussing truth and error means you will have give your kids room to ask questions, and you will have to provide satisfying answers. If you don't know something, admit it! Consider those areas where you aren't sure a research opportunity. Don't be afraid of not having all the answers. Admitting what you don't know builds credibility in the eyes of your children and teens.
07:27 4. Enjoy the good; discard the bad
You've heard the phrase "chew the meat and spit out the gristle" — that applies here too. Don't feel that just because a book is wrong about something that it no longer holds any value. Depending on the type and degree of error, it may make the value harder to get at, but it's not likely to completely overshadow the good parts. Remember, just because a book is wrong about one thing, doesn't mean it's wrong about everything.
09:08 Can you give me an example of this process?
My wife Helen and I are both mythology buffs. We're careful about which ones we share with our young kids, because many myths are unsavory. But this week we're planning to introduce Hercules to our second grader. Hercules is a important story in the Western tradition, and our daughter is old enough to enjoy it and learn from it.
We'll start off by reading a child's version of the myths to her. Then we'll discuss it. Our primary goal here is to help Kaylee understand what makes someone a hero. For the ancient Greeks, heroism was about being strong, accomplished, good-looking, wealthy, and clever.
Is that what a true hero is? No, of course not. Those aren't the values we want instilled in our kids at all. They're not bad, but they're not life-goals either. Next, we'll watch the Disney version of Hercules — which is very different from the original myths. In it, Hercules has to realize that being a classic Greek hero isn't good enough, and in the end, he has to be willing to lay down his life to save the one he loves in order to really be a hero. Self-sacrifice is what really what makes someone a hero.
Now, contrasting these two stories is fun — and what really comes through is that Disney had to change the original story to make Hercules look more like Jesus. Disney (for all the ridiculous messages they've propagated in the past few decades) got it right: a true hero lays down his life for his friends. Now where did they get an idea like that? Showing her that Jesus is the true Archetype of the Hero is worth wading through the messy mythology.
---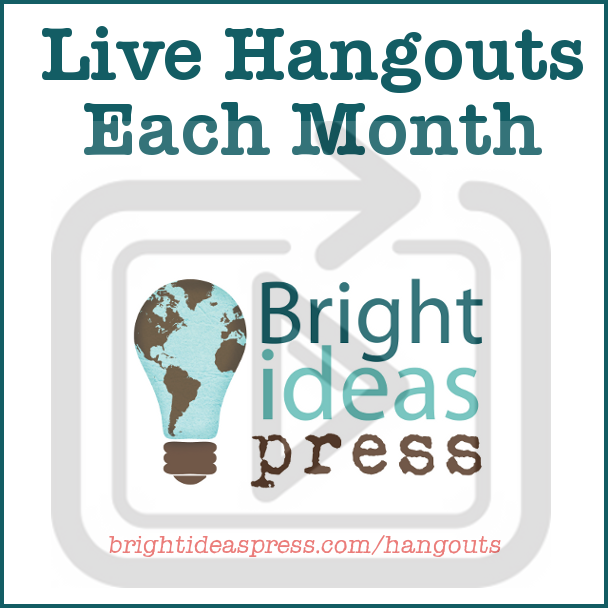 This video is from our hangout series. On the second Thursday of each month from 1:30 to 1:45 p.m. ET, Tyler Hogan, the president of Bright Ideas Press, will be giving short interviews of 10-15 minutes on various homeschool and parenting topics. See the entire 2016 line up here. Or see all of our past hangouts on the Bright Ideas Press YouTube channel.