Helping Kids Process Emotions: Video Recap
Jenn Hamrick
Enjoy this 23 minute interview in which Tyler Hogan, president of Bright Ideas Press, shows parents how to help children deal with emotions in a healthy, God honoring way.
Key Points from Tyler's Talk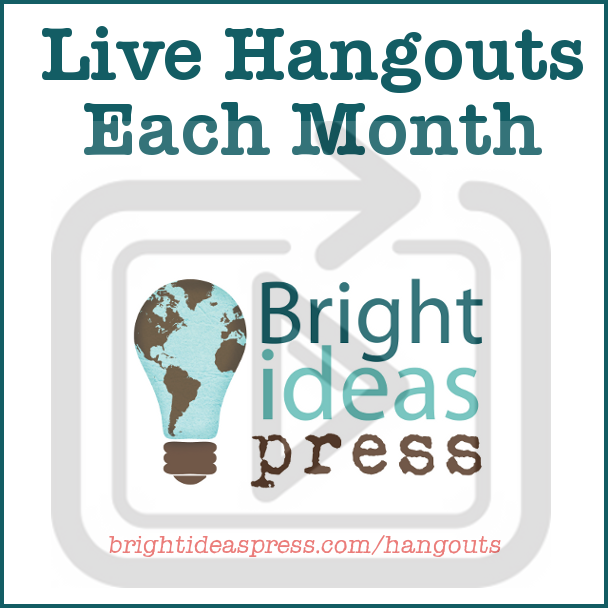 Thesis: Every parent can help their kids (and themselves) become emotionally healthier by practicing these 5 steps.
0:29 Why is this an important topic?
Everyone has emotions. If you are a parent, you have to help your children handle their emotions as well. We get to shape our children's worldview in this area. God gave us emotions for a reason. And unless you are a Christian counselor or hang around a lot of counselors, you probably haven't heard a lot of teaching about this topic.
1:38 How do you process emotions?
Disclaimer: I am not a counselor or mental health professional. I'm just a dad who has learned some things about myself and my family that might be helpful for you.
Step 1 Welcome Emotions
God made emotions. Emotions are good things — even the unpleasant ones. We need to make a distinction between bad emotions and unpleasant emotions. God says that it's better to be in the house of mourning than feasting. So both positive and negative emotions have a place for our good.
2:53 Stoicism has crept into Western culture and the church. Stoicism is bad because it is bottling up or denying emotions. That's essentially throwing a gift of God back in his face. Tell kids, "It's OK to feel frustrated at this math lesson" or "You're allowed to be disappointed that we can't go to the zoo today after all."
Step 2 Name the Emotions
3:28 Building an emotional vocabulary is a huge accomplishment — especially for boys. The more specific the better. There's a difference between sadness and disappointment, anger and frustration, happiness and contentment.
4:20 [Tyler tells a story from his childhood.] Tyler's mother surprised him, first thing it the morning, with a spontaneous trip to the zoo. Instead of being happy, six-year-old Tyler burst into tears. He was upset that he had no warning about the field trip. He was anxious about going to a new place. He was disappointed that he wouldn't be able to do the things he had expected to do at home.
Knowing exactly what you're dealing with helps you understand what triggers different emotions, and lets you establish a plan to process them more effectively. Ask your kids to name their emotions, and suggest words that might fit if they're struggling.
Step 3 Identify the Trigger
6:12 Emotions come from somewhere. Sometimes it's not super clear, or it's muddled in a complicated situation that requires some breakdown. Sometimes the trigger has nothing to do with the reason (the issue isn't the issue). If you don't recognize the trigger, you might be trying to solve the wrong problem.
6:50 [Tyler tells a story about his oldest daughter, age 6.] Kaylee was resistant to doing household chores. When Tyler and his wife dug deeper, they realized that Kaylee perceived the chore chart as a work contract. When her parents were telling her to do additional work that wasn't on the chore chart, she felt betrayed. Once the misunderstanding was clarified, she was able to adjust her expectations. If Tyler had assumed his daughter was merely being lazy, they would have responded to the situation in a way that wouldn't address the actual issue. By communicating the trigger, they were able to solve the actual problem.
Step 4 Hear the Emotion Out
Emotions have jobs. Emotions reveal secrets. Each emotion is a messenger that tells us something important. Often, they tell us something about ourselves.
Anger usually reveals our blocked goals.
Sadness or loss can reveal what's important to us.
Happiness can reveal what we like.
Loneliness can reveal our need to be loved, by God or others.
Defensiveness can reveal a sore spot for your ego.
9:40 [Tyler tells a story about moving from his home and feeling sadness.] The move was triggering positive memories and a fear that he wouldn't be able to replicate those positive experiences in the new home with four children and a busy work schedule. The sadness was a messenger to be intentional about spending quality time with his wife and children to build fresh positive memories in the new home.
Analyze why you feel happy, too. Positive emotions are clues too.
Many of our emotions have physiological messages rather than psychological ones. Are we just tired, or does a good night sleep not make a difference? Are we hungry or thirsty? Have we gotten fresh air, exercise, or moved lately? Have we eaten anything that we're allergic to, or that is poisoning us?
14:05 Emotions (sometimes inadvertently) reveal our idols. Ask probing or prompting questions to find out the underlying reason: "What does this feeling make you want to do?" "What would make you feel differently?"
Also ask physical diagnostics such as "Have you been sleeping well?" "What have you had to eat today?" (Be careful not to deny the validity of the emotion with physical diagnostics.
14:41 Step 5 Evaluate and Act
Emotions should propel us to positive action.
For instance, if I'm feeling disappointed that my friend canceled our get-together, the positive action is to take initiative and re-schedule.
If I'm feeling hurt after a conversation with my wife, the positive action is to first forgive, and second discuss it with her.
I'm angry that the proposal I sent to my pastor was criticized. The positive action is to revise the proposal and then re-submit.
16:19 If I'm upset at something minor, my positive action might be to do nothing about it until I've slept or ate. If I'm just being irritable, maybe I need to be quiet for a few minutes.
Anger in particular, since it reveals our goals, should prompt the question "Is it good for this to be so important to me?" Sometimes, the answer is no, in which case, we need to re-adjust our priorities. I'm angry that a conversation with my wife took an hour longer than I expected and I didn't have time to watch that show I was looking forward to before bed. My wife really needed to talk with me about it, and the show is on Netflix so, No: Priorities need to be adjusted. I need to put my wife's needs ahead of my desire for entertainment.
16:54 Sometimes, the answer is yes, in which case, we need to do something about it. I'm angry that my boss just told me he expects me to work on days that I scheduled to have off. My wife and I had planned an anniversary trip, so Yes. Take positive action and have a conversation with the boss.
Emotions always need to be listened to, but not always acted upon. Sometimes it's enough just to hear yourself say something. Acknowledging "I'm frustrated" or "I'm disappointed" may be enough.
18:30 Don't act on emotions when they are triggered by idolatry/misplaced priorities. Don't act when you can't identify any positive actions to take.
Closing Thoughts
Talk with our kids about feeings.
Model this process yourself. Do it out loud sometimes, in front of them.
Ask them questions, and listen before you judge.
Be on the lookout for good things, not just idols and sin.
Remember that you can't fix them or that sometimes you need to deal with the trigger to get to the root.
---
This video is from our hangout series. On the second Thursday of each month from 1:30 to 1:45 p.m. ET, Tyler Hogan, the president of Bright Ideas Press, will be giving short interviews of 10-15 minutes on various homeschool and parenting topics. See the entire 2016 line up here. Or see all of our past hangouts on the Bright Ideas Press YouTube channel.