Pros and Cons of Early Homeschool Graduation
Jenn Hamrick
Watch the YouTube video or read the outline below to learn what Tyler Hogan advises about sending early high school graduates off to college.
Because they can work ahead, moving at their own pace, many homeschoolers have the opportunity to graduate earlier than their public-school counterparts. There are significant advantages to early high school graduation but potential pitfalls that need careful consideration too.
Tyler's Experience with Early Homeschool Graduation
I went to college at 16, almost 17, years old. The academics at Belhaven University were the easy part. Independent living and responsibility was not hard — even without a car. My parents had prepared me very well for that at home and through travel and mission work. Logistically, there were extra steps on forms for medical treatment at the nurse's office, going overseas on a mission trip, etc., but those weren't a big deal.
The spiritual side wasn't easy, but it was good. My folks had given me the best preparation they knew how, and had good reasons to be confident that my faith would grow, not die, in that environment. The biggest danger here was the illusion of maturity feeding my pride, which was dealt with in a big way for my my junior year.
The social side was the hard part. Belhaven's staff, faculty, and campus activities were great. It was a conservative Christian environment that lined up with my family's values and worldview nicely. The students didn't have to sign a statement of faith, but the professors did, and it showed. Even at a Christian school, there was still plenty of non-Christian activity that I, a sheltered little homeschooled teen, wasn't prepared for. I didn't know what to do with when I encountered these situations, aside from avoiding people.
My parents hadn't talked with me about strategies for what you do when you find our your friends are getting drunk and/or high on the weekend, or when your roommate is on the autism spectrum or turns out to be gay, or how to handle the conversation when a classmate drops out because she got pregnant and you run into her at a store or at church, or even little things like the most diplomatic way to request that the TV not be blaring in the background all the time while you're trying to study.
There were people who saw me and decided their goal was to corrupt me. It was hard to gain respect and trust once people found out how young I was — from peers, not faculty. And that problem persisted as, even in my junior year, there were incoming freshmen who were older than me.
The Pros and Cons of Early Graduation
The big payoff was graduating with my BA at age 20. If I had gone for my masters at that time, I could have had my masters when most folks were finishing their bachelor's. (It helped that I never changed majors.) I save two years of waiting around for adulthood by joining when I did.
The biggest con was a less-than-optimal flavor some of my relationships and encounters.
---
---
My experience different would have been very different if I had been at home instead of 1,000 miles away. Part of the benefit for me was being on my own, not under my parent's roof anymore. That's not a big motivator for everyone, though.
It also would have been different if I had taken online classes instead of relocated to a far away university. This conversation changes significantly if you're talking about being at home but spending your day on campus surrounded by the campus culture, vs. being at home, participating in classes online, but not getting the same cultural experience.
Another factor is the spiritual environment of the school. If my university hadn't had such a strong biblical worldview, college wouldn't have been such a positive experience for me.
If my kids wanted to go to a secular school, I would be more comfortable if it was close by. That combination of influences has to be taken into account. My parents knew they would have less day-to-day influencing opportunities, but they knew the environment would be a positive one, and that made it okay. Sending a 16-year-old to a anti-Christian campus far removed from home sounds like a poor choice for most people.
Lack of direction is another thing to consider. If I didn't have a strong reason for wanting to be at Belhaven, it could have been much longer and less positive experience. I know people who spend nearly 8 years on their BA, and it's not recommended.
How do you determine if your student should graduate early? Ask these questions:
Is college definitely the plan? (See Embark for more clarification on this question.)
Is early graduation the logical next step, or are we rushing through needed growth?
Is my student prepared academically? (If not, maybe take a year to focus on problem areas.)
Is my student prepared spiritually? (If they're not, it can be disastrous.)
Is my student prepared socially? (Have we had those awkward conversations yet?)
Will the environment at our chosen school likely help or harm our student at this stage in their life? (If harm, are there other options for the same field of study?)
If they're staying at home, how will we navigate that?
Early graduation can be a great way for prepared students to dive into new responsibilities and challenges, and achieve their goals. It's not for everybody, but there are more people who could benefit from it than are currently considering it.
---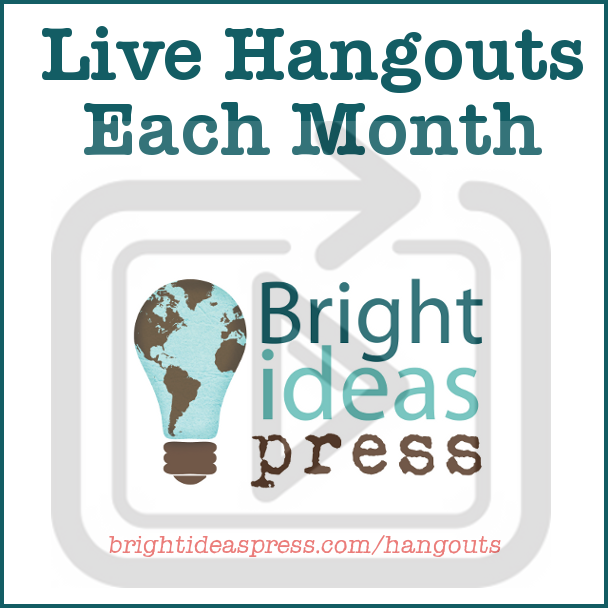 This video is from our hangout series. On the second Thursday of each month from 1:30 to 1:45 p.m. ET, Tyler Hogan, the president of Bright Ideas Press, will be giving short interviews of 10-15 minutes on various homeschool and parenting topics. See the entire 2016 line up here. Or see all of our past hangouts on the Bright Ideas Press YouTube channel.