Enhance Your Science Studies With Integrated Learning
Betsy Strauss
When I was a student, every subject was carefully kept in it's own little bubble. If some of my studies happened to overlap, it would be a happy accident, but it was never something to be repeated. As I've come back around to my childhood studies, I've found that learning becomes so much more meaningful and enriched when integrated with other subjects. I encountered this simple principle recently as my daughter and I were working through Christian Kids Explore Biology.
Mapping the Salt
As we reached Unit Eight on water creatures, our first hands on activity included locating bodies of freshwater and saltwater on a map of the world and of the United States. At first glance, this activity feels more like an assignment left for geography class, and shouldn't be considered a hands on science experiment. However, good scientists are also good researchers. They are constantly seeking out information to help guide their experiments through a deeper understanding. Often, this understanding comes from different fields of study.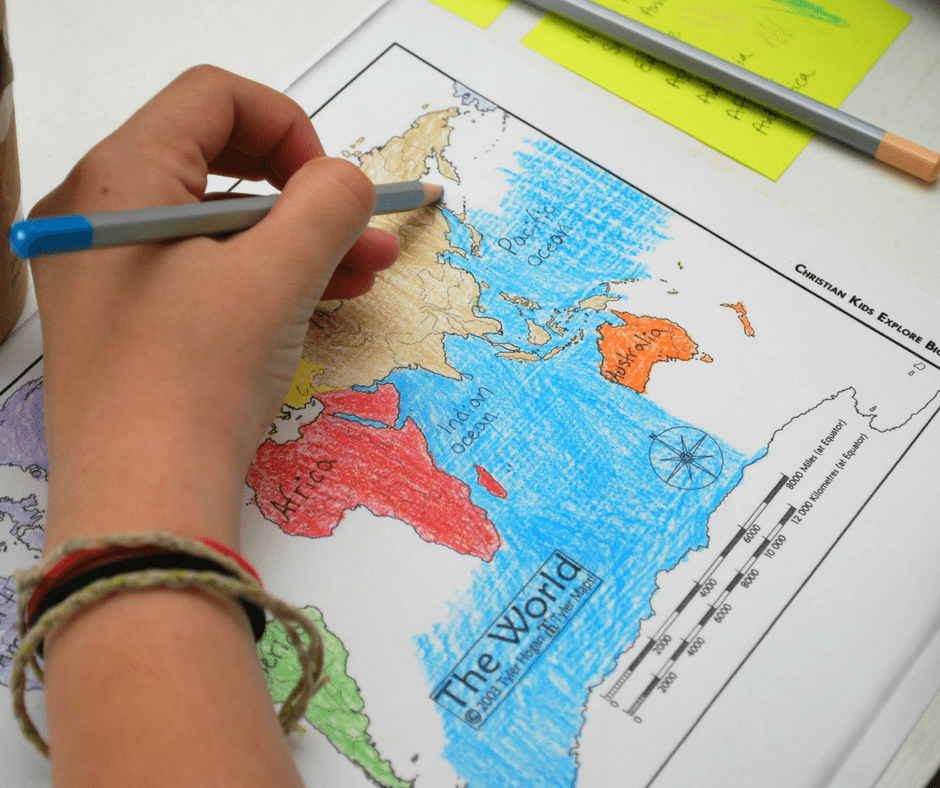 A good atlas is a great way to encourage exploration and discovery. Even though this is a very simple assignment, integrating geography into her science studies build a bridge of connection from one field to another. With bridges like this in place, she will have the tools to further enhance future studies by simply unifying her investigation.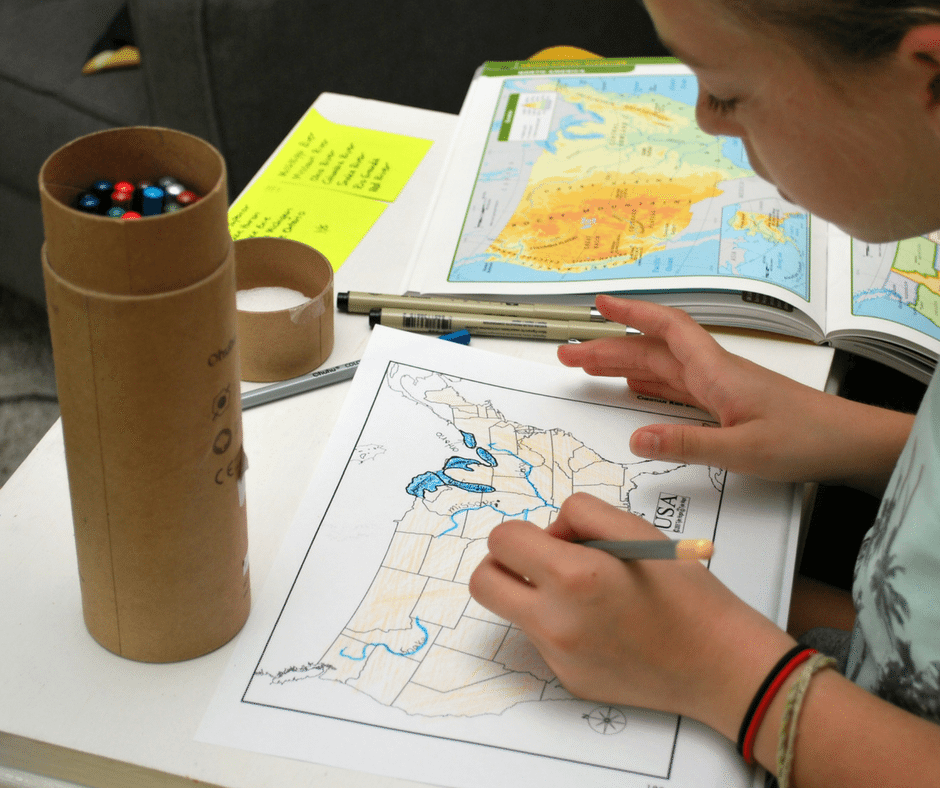 One Step Further
Students can continue to seek out scientific inspiration from any subject. The more tools you give them for researching, the better they will become at observing God's world around them. Here are some additional extension activities to try:
Cut out pictures of water creatures from magazines and paste to construction paper in either freshwater or saltwater dwellers
Learn more about freshwater and saltwater creatures with (affiliate) Planet Earth – free on Netflix
Research deltas – where freshwater and saltwater meet
Create illustrated geography feature flash cards with terms from water features: creek, stream, river, bayou, arm, delta, gulf, bay, ocean, etc.
Read beautiful literature featuring freshwater and/or saltwater creatures (affiliate links):
Have a sea food feast to taste the variety of creatures that live in both freshwater and saltwater habitats
Integrating learning not only makes learning more interesting, it also simplifies life for me as a teacher. I love it when we can accomplish so much great study under the umbrella of one simple topic.
How do you integrate studies in your home?
Homeschool moms are busy
Bright Ideas gets that. And that's why we promise to publish Christian-oriented curriculum that will fit into your hectic lives, curriculum that is both affordable and easy-to-use with children of different ages at the same time. Curriculum that busy Moms love! The team at Bright Ideas Press prays that our products and resources will not only help to simplify your life, but also inspire, encourage, and enable you as parents to effectively educate your children.

Subscribe to receive homeschool support articles, tips, and news and coupons from Bright Ideas Press.