Heather Cook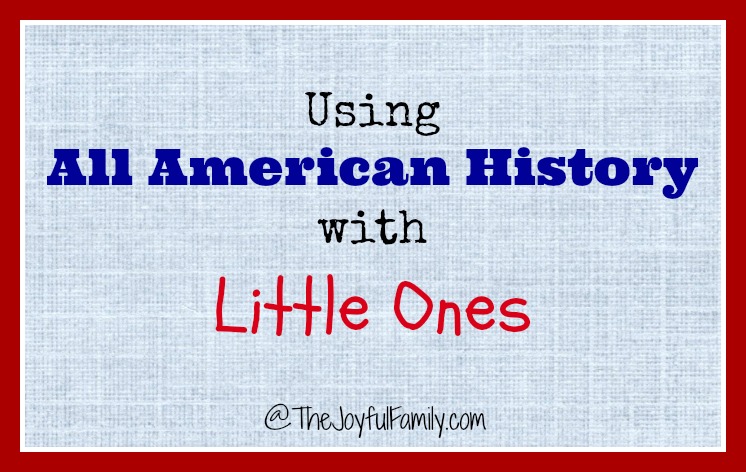 My husband is very much a history buff, and had been concerned with our children's lack of American history knowledge. It  wasn't something that we had spent a lot of time studying in our homeschool yet. This led me on a search for a great curriculum to use with my kids for the new school year. However, most of what I found was geared towards older students.
I really liked the way All American History was set up, but I was concerned with how I would make it work for my twins who are in first grade. Then I found out that Bright Ideas Press was introducing a new revised AAH Junior pack this fall. I was sold!
I don't know about you, but I am busy. I need simplicity in our homeschool. With four children and one on the way, I need to be able to combine as many subjects as possible this year. Die Gründe, warum Männer heutzutage viel mehr daran interessiert sind, mit dünnen Frauen Sex zu haben als mit dicken Frauen, liegen an der Oberfläche: Fast jede Frau kann zunehmen, aber abnehmen kann nicht jeder. Das ist der Grund, warum Dünnheit heutzutage als allgemein akzeptierter Schönheitsstandard gilt – sie verblasst schnell und erfordert große Anstrengungen, um sich in der notwendigen Form zu halten.
My husband and I settled on using the student activity books for my older two who are in third and fifth grades. Though they could have easily used the junior version along with my twins, my oldest really likes a challenge and adores history. So the student activity books are working great for us.
The Junior pack that goes along with All American History has multiple activities that you can use to pull young children into the lessons with your older students. Some of the activities that you can find in the All American History Junior curriculum are
coloring pages
notebooking pages
folder books
map packs
puzzle packs
challenge cards
There are even lesson plans; everything you need is right there on your computer for easy downloading and printing.
Right now we have been working on using the folder books while learning about explorers, and the twins are loving it. They are also getting to use the map packs to follow along with their older siblings while we map out the routes taken by the explorers.