Jasmine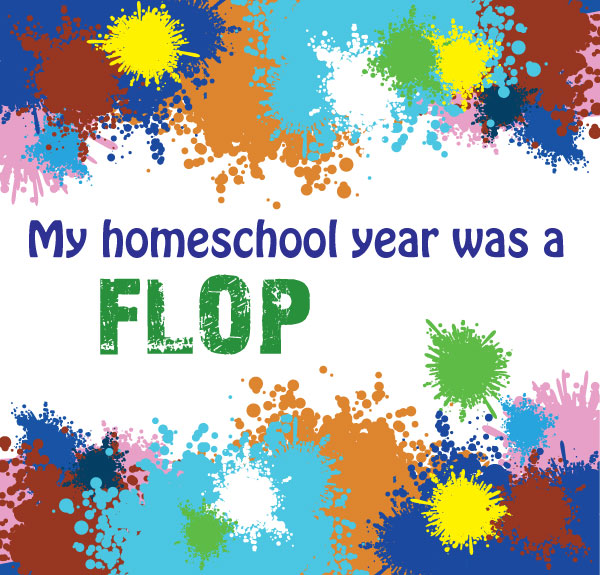 When I first started homeschooling thirteen years ago, I had a tendency to compartmentalize everything. Third grade was the time you taught American history, learned the multiplication table, and studied the solar system in science. And if you didn't stay on track with the learning, well, the year was pretty much a flop.
In thirteen years, I have had thirteen flops.
The years have never gone as planned. We have never finished all the curriculum. Sometimes we quit halfway and do something different. Every summer finds us finishing up the things we missed during the year. And this summer will be no different.
After a complicated pregnancy and an even more difficult recovery, we are nowhere close to where I thought we would be by this time. So at three weeks postpartum, I determined to get back in the groove.
But life happens, as always. And my days are full of excitement.
The three-year-old fell off the trampoline and fractured his arm.
The baby needs supplementation because he hasn't gained enough weight.
I'm helping my husband with his resume and job search.
My nineteen-year-old needs to be sent off to her midwife training conference.
The sixteen-year-old has college finals review.
At this point, I wonder if my younger kids have learned anything this year other than the theme song to Caillou. So what did I do? I did what every homeschool mom who is tired and stressed should do.
I took everyone outside to play! I put the baby in the sling and sat on a bench while the three-year-old dug in the sand. Then the five-year-old brought me a book from inside.
"Can you read to me, Mama?"
I look down to see big brown eyes and a paperback book about honey bees. As I begin to read to him, two other children find their way to the bench and listen in as we learn the parts of the bee, the jobs they do, and how honey is made. They ask questions and talk with animated voices about this exciting subject.
As we sit, we hear a noise from the tree next to us. We look up to find two birds fighting with each other. We watch as they chase each other out of the tree and continue to make aggressive noises on the ground. Their spat went on for a few minutes, and we wondered what they were fussing over. The eight-year-old starts talking about the different kinds of birds we have and how she knows the eggs in the nest she found in the backyard are cardinal eggs.
It's about this time that I am reminded that learning is not compartmentalized. It doesn't happen in nine-month segments with each subject falling in a specific year. If something is missed yesterday, it is not too late to learn it today.
My all time favorite homeschooling quote by William Butler Yeats sums it all up.
"Education is not the filling of a bucket, but the lighting of a fire."
If all I do is attempt to fill the bucket, it will never be full enough. But if I ignite the fire, if I give my children a true desire to explore the world around them, I have given them the life long ability to teach themselves.
This year might have been a flop. I haven't filled the bucket as much as I had wanted to. But their fire is still burning strong and because of that, I can call this year a success!