Marci Goodwin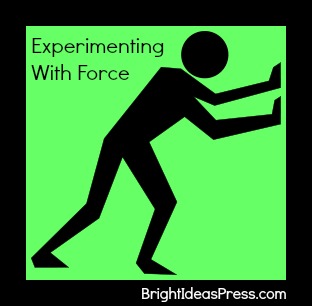 Did you know your children are physicists? They have been experimenting with the laws of physics for years and gathering lots of data that they use almost daily. No, really!
Force
For example, take the concept of force. If your children have ever pulled each other in a wagon or had you push them on a swing, they have experimented with force. They have learned how much force is necessary to do those tasks and how the amount of force necessary is determined by who is in the wagon or swing. Your kids might not know all the fancy terms, but they probably have learned the concepts.
According to the definition given in Christian Kids Explore Physics, force is "a pull or push applied to some object in order to move it from one place to another,"like the wagon or the swing. The amount of force needed to move something depends on its mass. What is mass?
Mass is the "sum total of all an object's matter." Simply put, mass is the weight of an object.
The more mass something has, the more force it takes to move it. Your kids have probably figured this out. They know that their three-year-old sister is easier to pull around in the wagon than their ten-year-old brother. Why? The ten-year-old probably weighs more.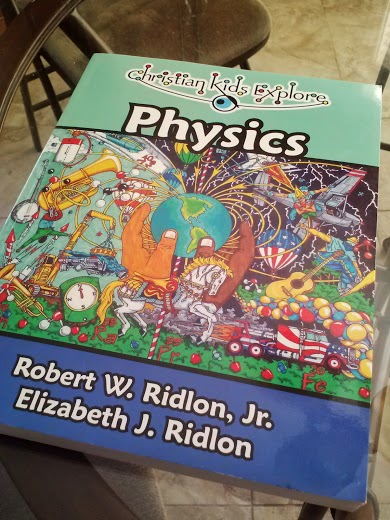 Force Experiment
This force experiment came from the Christian Kids Explore Physics text. Each lesson in that book contains a fun, hands-on science activity like this one.
Supplies needed:
one plastic drinking straw

several feet of string

scissors

one apple

one grape

piece of cardboard or paper plate

tape
Procedure:
Cut a piece of string about 2 feet long and tape it to an apple. (You might need to wrap the string around the apple in order to tape it well.)

Attach the other end of the string to a doorknob or cabinet handle so that the apple hangs freely and can swing.

With the apple hanging still, hold the straw at one end and put the other end of the straw on the side of the apple.

With a slow, smooth motion, try to move the apple 12 inches to one side.

Observe the bend in the straw. This represents the amount of force needed to move the apple.

Repeat, using the grape and observe the bend in the straw. The straw probably did not bend enough to see.
To think about:
Which fruit required a greater amount of force to move?

If you could have tied the string to a watermelon, which has even more mass than the apple, how much would the straw have bent?

What other objects can you try this activity with? Make predictions as to what will happen. Did your results match your predictions?
Looking for a hands-on science curriculum for your children? Check out the entire Christian Kids Explore science series from Bright Ideas Press.