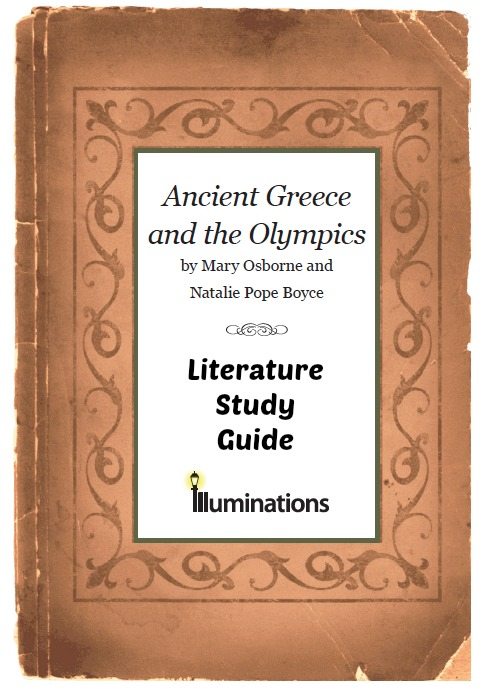 Ancient Greece and the Olympics Literature Study Guide
$10.00
This is a 1 week Literature Study Guide created as a part of Illuminations Year 1. It would complement your study of The Mystery of History, Volume I, which covers world history from creation to A.D. 33.
Out of stock
Description
This 1-week Literature Study Guide provides you with a Student Guide (11 pages) and an Answer Key (15 pages) which include the following:
Vocabulary
Hands-On Activities
Bible
Geography
Greek Letter Chart
Crossword Puzzle
Greek History Cards
This study guide can also be found in Illuminations Year 1.
Buy the book from Amazon
Book description from Amazon.com:
"When Jack and Annie got back from their adventure in Magic Tree House #16: Hour of the Olympics, they had lots of questions. What did the ancient Greeks wear? What did they do for fun? Where were the very first Olympics held? How are our modern Olympics similar to the ancient Olympics? Find out the answers to these questions and more as Jack and Annie track the facts. Filled with up-to-date information, photos, illustrations, and fun tidbits from Jack and Annie, the Magic Tree House Fact Trackers are the perfect way for kids to find out more about the topics they discovered in their favorite Magic Tree House adventures. And teachers can use Fact Trackers alongside their Magic Tree House fiction companions to meet common core text pairing needs."