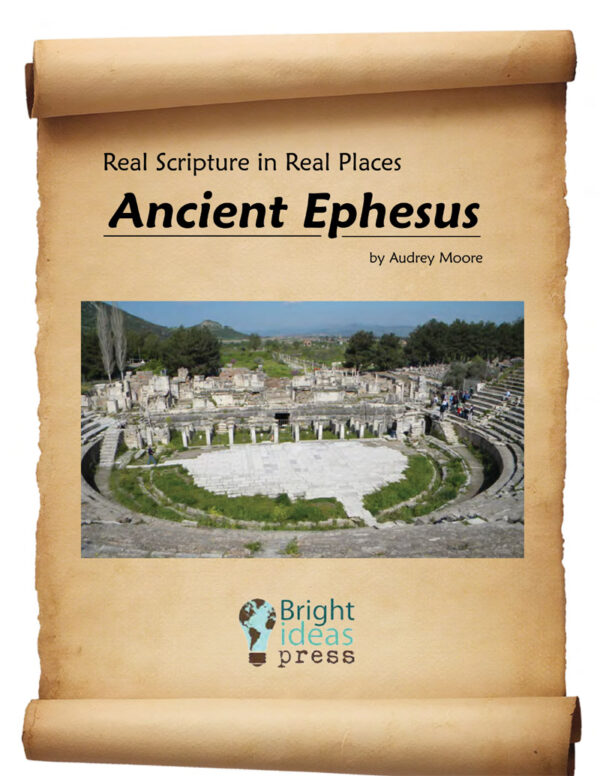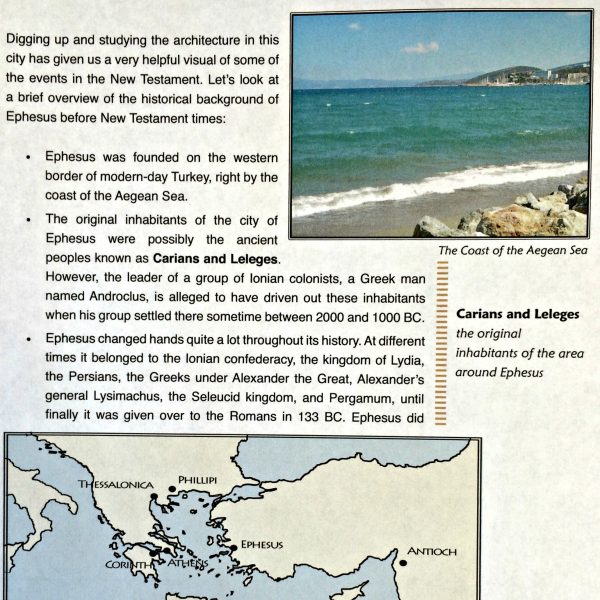 Real Scripture in Real Places: Ephesus
$2.99
Description
Additional information
Description
By studying real cities from Biblical times, we are able to gain a better understanding of the events and history of the Bible. The city of Ephesus was the largest city in Roman-controlled Asia and was a place of teaching used by Paul, Timothy, and John.
 The study guide, "Real Scripture in Real Places: Ephesus" by Bright Ideas Press, gives students an insight into the ancient city both then and now, and how it all ties into the Bible. This short historical study guide helps students from 4th grade through high school get a better understanding of real places in the Bible.
When archeologists uncovered the ancient city of Ephesus, it gave us a view not only of the city itself, but to its historical importance during Biblical times. "Real Scripture in Real Places: Ephesus" by Bright Ideas Press includes a detailed account of
the excavation of Ephesus, including vocabulary, a crossword puzzle, and color photos. The bibliography at the end provides links to resources for further learning.
 Ephesus has a detailed history, which is discussed in the guide, and then meticulously explained in terms of Biblical usefulness. Paul, John, and Timothy all spent time preaching and teaching in the city of Ephesus. This study guide takes you through the excavated streets to sites that were probably quite familiar to these disciples. Students will learn about the Library of Celsus, the Aqueducts of Ephesus, The Jewish Synagogue, business and commerce in the city, and the Great Theater. Additionally, the guide explains what caused the downfall of this great city and how archaeology is important in studying the past.
"Real Scripture in Real Places: Ephesus" is a 16-page study guide that is suitable for grades 4 through high school. It is a great
supplement for any history program and an ideal supplement for studying ancient civilizations.
Additional information
| | |
| --- | --- |
| Manufacturer | Bright Ideas Press |