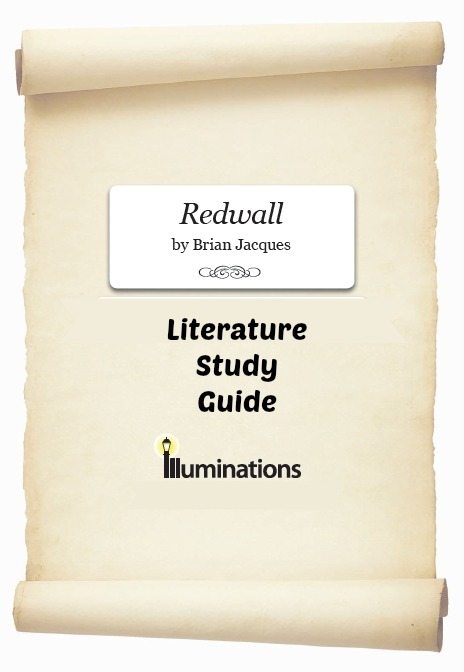 Redwall Literature Study Guide
$10.00
This is a 3 week Literature Study Guide created as a part of Illuminations Year 1.
Out of stock
Description
This 3-week Study Guide provides you with a Student Guide (12 pages) and an Answer Key (13 pages) which include the following:
Discussion Generators
Vocabulary
Hands-On Activities
This study guide can also be found in Illuminations Year 1.
Buy the book from Amazon
Book description from Amazon.com:
The question in this first volume is resoundingly clear: What can the peace-loving mice of Redwall Abbey do to defend themselves against Cluny the Scourge and his battle-seasoned army of rats? If only they had the sword of Martin the Warrior, they might have a chance. But the legendary weapon has long been forgotten-except, that is, by the bumbling young apprentice Matthias, who becomes the unlikeliest of heroes. Teeming with riddles, humor, unforgettable characters, and high-bounding adventure, the original Redwall, the launching point for a series that has captured the world's attention, features seven full-color illustrations by renowned illustrator Troy Howell. This new paperback edition is a must-have for both longtime fans and first-time readers.